Any recipes shared in Contagious Laughter are assured that they are easy to bake/cook so that anyone can try :D
Cooking and baking is fun! But cleaning isn't.
So, the recipe for today is none other than Oreo Cheesecake - the chilled type. Initially I wanted to bake but my dad kept away my oven (while I was studying in Australia) and he refused to take it out for me just for me to bake 1 cake -_-
So I opted for the chilled type instead. Here goes the easiest and delicious Oreo Cheesecake :D
(The proper full recipe is at the bottom of the entry)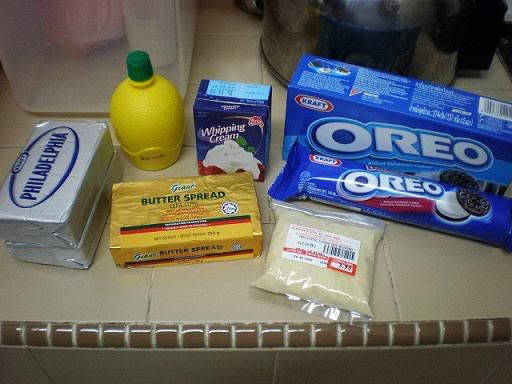 Get all your ingredients ready -
Oreo, butter, Philadelphia cream cheese, caster sugar
(not in pic),
gelatin, lemon juice
(may omit this if you don't have it) and
cream
.
Get your measuring cups and spoons ready too.
The last time I bought this, they only have it in white. Now they have it in
red
!!!! FML. T_T
1) Crush the Oreo biscuits.
I used a pounder to crush them in order to save time. If you don't have pounder at home, I think you can use a glass bottle to roll over the biscuits. Always place the biscuits in a clean plastic bag before crushing them so that it's cleaner and not so messy.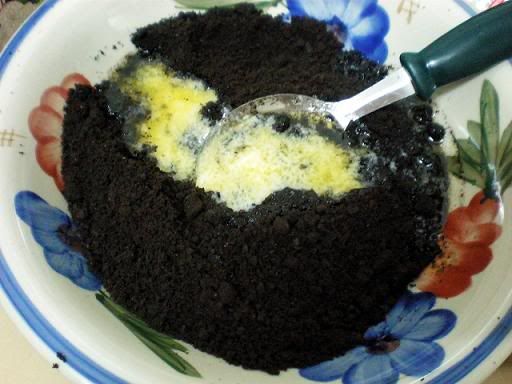 2) Combine crumbs with melted butter.
3) Press the combined crumbs and butter firmly into a baking pan.
You may line it beforehand with a baking sheet if you want.
4) Refrigerate it for an hour
or so and prepare the filling.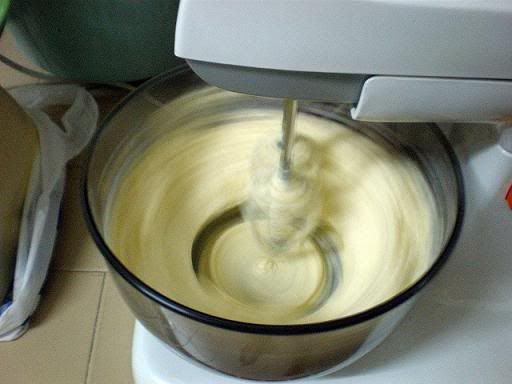 5) Beat the Philadelphia cream cheese with sugar until smooth.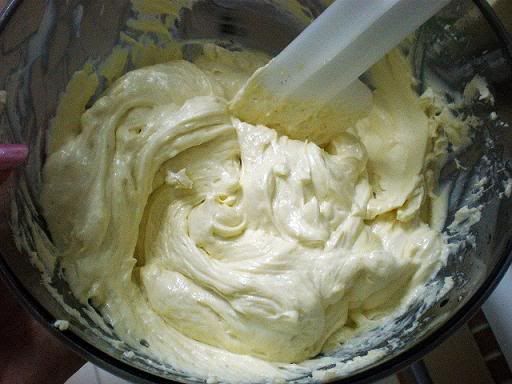 This is how it should looks like.
6)
When it's done,
add in gelatin
(dissolve it with boiling water first),
lemon juice, cream
(lightly whipped)
and oreo
(roughly chopped).
7) Mix it again until smooth.
It's now done :D
Take out the crust from the fridge.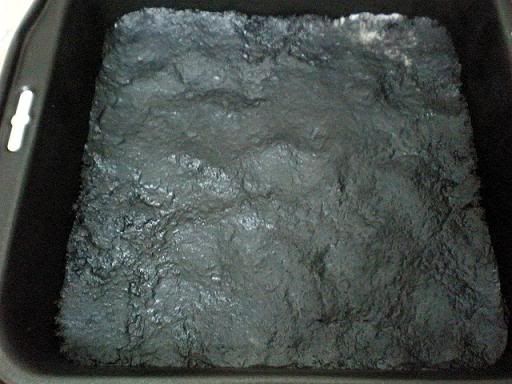 This is how it looks like after refrigerate for an hour.
8) Pour the filling in.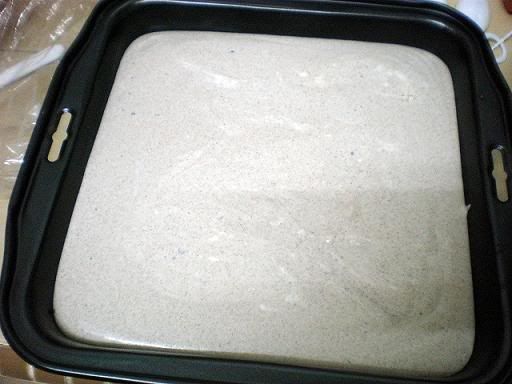 Your hard work is almost done!
9) Refrigerate it for 30 minutes!
Must take pic with your hard work hahaha...
However, I think the cheesecake looked a bit plain so....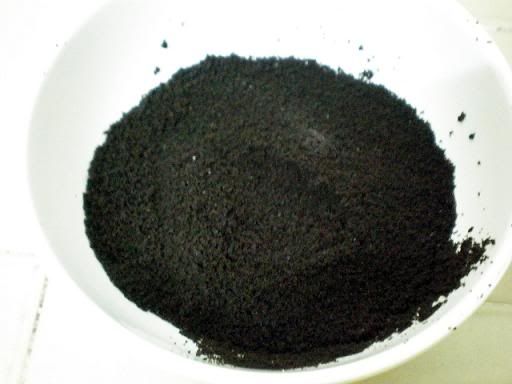 ..I sieved some finely crushed crumbs aside before mixing the rest with butter earlier. Sieve it because I only wanted the fine ones.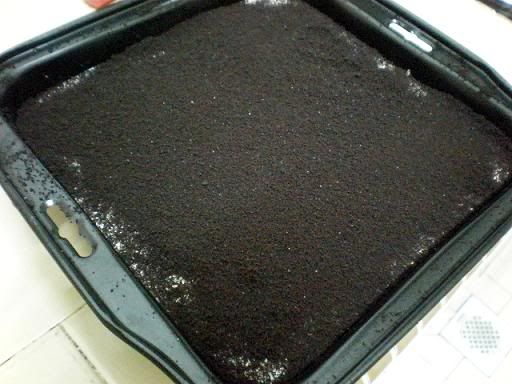 10) Sieve the fine crumbs on top and chill for another 2 hours.
But I kept it till the next day though.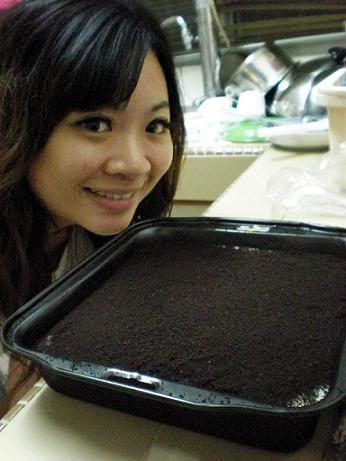 This super easy to bake cheesecake is done! Easiest cake I've baked by far :p
Narcissistic rules :p
Oreo Cheesecake.
Specially made for family :)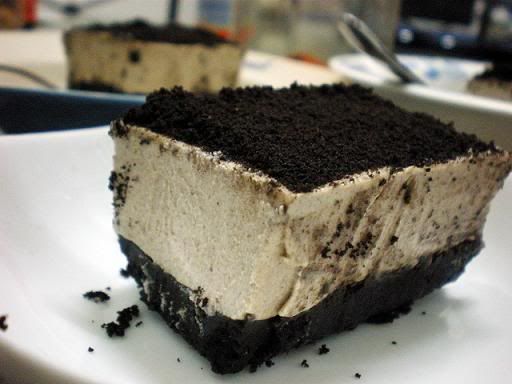 It looked ugly because I don't know how to cut the cake nicely :|
But it doesn't matter as long as it's delicious right? :p
I got
SO
many people asking me for the recipe after I uploaded the photos to FB.
Here's the recipe as promised!
Ingredients :
1 cup crushed OREO Original Cookies
50g butter, melted
500g block PHILADELPHIA Cream Cheese, softened
3/4 cup caster sugar
3 teaspoons gelatine, dissolved in 1/4 cup boiling water
2 tablespoons lemon juice
1 cup cream, lightly whipped
100g OREO* Chocolate Crème Cookies, crushed
50g OREO* Chocolate Crème Cookies, extra, roughly chopped

COMBINE
the crumbs and butter and press into a lined 20cm springform pan. Chill.

BEAT
the Philly* and sugar with an electric mixer until smooth.
Fold in the gelatine mixture, lemon juice, cream and OREO* Chocolate Creme Cookie crumbs.

POUR
the filling into the prepared crust, refrigerate for 30 minutes.
Sprinkle with extra OREOs* and refrigerate for another for 2 hours or until set.
I've been keeping this recipe in my file for a long time so I don't remember where I got it from last time. Therefore, no proper credit I'm sorry. I wanted to bake something else now but without the oven is really difficult to do anything T_T
Anyhow...
Have fun trying people~! ^^