Yesterday my dad purposely smsed to warn me not to go out with friends because we'll be going out for dinner together.
Wahhhh...
he sounded as if I go out a lot until he has to sms to warn me beforehand =.=
We were supposed to go to this famous claypot chicken rice shop at Damansara Jaya but after picking up my brother from Sunway UC, we decided to change location to one of our family's favourite restaurant - Kwai Lam Seafood restaurant at Kampung Subang instead.
My family and I have been patronizing to this restaurant for years! I can safely say that the food served here is good - judging by the amount of crowds every single time I was there :)
2 types of condiments are served. I love the one on the right and I actually refilled it 3 times.
Here are what my family always order whenever we dine there.
Fried beehoon.
Personally, I like this dish a lot because I like beehoon but the rest of my family said that it's a little too dry.
They prefer this Hokkien mee instead.
Don't say I didn't warn you. This restaurant is very generous with the amount of lards used to cook the 2 noodles above - which is why the noodles are so tasty! I have to spend some time to pick out those lards omg.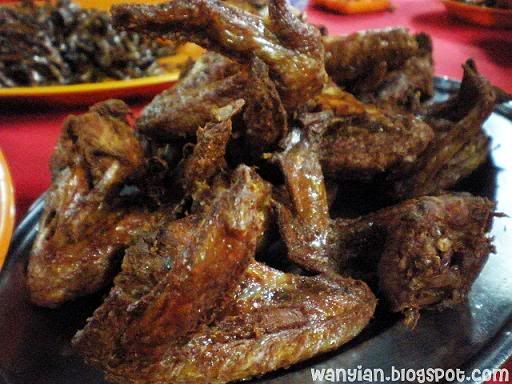 Their signature fried chicken wings.
Very delicious and crispy :) Love it since young. If I'm not mistaken, they charge RM2 per wing.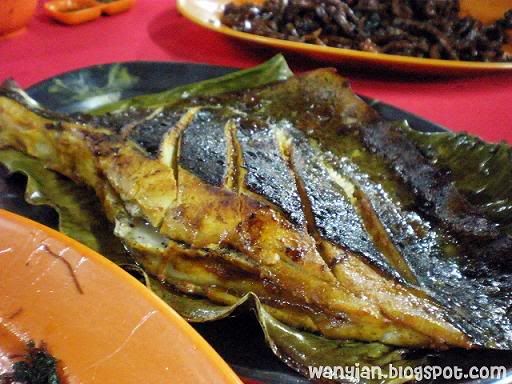 Grilled stingray.
One of my favourite dish! The meat is really soft and sauce they used to marinate is different from those stingrays that I had elsewhere.
Another one of their signature dish is their crabs. My family don't usually order crabs but lala instead because both my brothers don't fancy crabs so yea, damn sad because I love crabs T_T
It has been years since I last visited to this place but I'm very pleased that they are still maintaining the standard of their food. My advice to people who want to give this place a try is...
...
make sure that you go there early!
By 7.30pm, the place will be packed with people especially on weekends.
Kwai Lam Seafood Restaurant
5, Jalan TUDM, Kampung Subang,
40150 Shah Alam, Selangor.
(Close on every alternate Tuesday and Chinese festivals)
Have a wonderful Sunday :)