As promised, here are 2 photos of my new haircut! It took me quite a fair bit of courage to post this up because most of my colleagues said that I look funny!!!
If you must laugh,
try
not to laugh so much, okay? T_T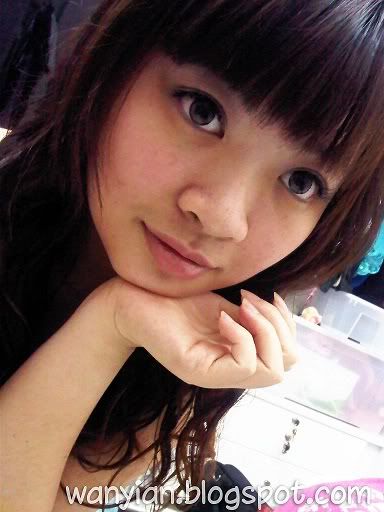 Jaclyn with bangs :p
If you ask me, I personally love this new look of mine! I don't really care what people say about my hair but it's a bit annoying when people are laughing at me on a daily basis -_-
Some said it's funny and need sometime to get used to. Some really like this new look of mine because I look much younger now! YAY! :D
Oh, some said this bangs help to accentuate my eyes further and make it stand out even more. Really?
Cuter and younger, no?
*thick skin*
The great thing about this hair is that I can leave it as bangs or sweep it to the side according to my mood. At this moment, I'm going to stick to bangs because the last time I had this was back in kindergarten I think.
You know when you get older, you tend to go back to the past wtf.
So when you see a person with mangkuk hair walking around One Utama or anywhere in PJ, please do not laugh in front of my face can? T_T Laugh at least 10meters away!!!!
This is a scheduled post. At this moment, I should be having great fun invading people's country with my darlings :D
Have a great week ahead :)