Celebrated Sherry's birthday at Movida, Sunway Giza, yesterday night and she set her colour theme to be red, white or black!
Since I don't usually buy dresses, I only have 2 red dress so I decided to wear this one for clubbing because the other dress is more suitable for Chinese New Year due to the satin material wtf.
Red dress, black belt, black waist clincher, white watch and white heels. I had all 3 colours on me yesterday night!
I bought the plain red dress for
RM15
only LOL! Great thing about a nice flattering dress is that you can always mix and match it with anything you like! Just like what I did!
For
office look
, I wear the dress with a necklace (not so elaborated one) with a white or grey cardigan (both from Nichii). For
clubbing
, I drop the cardigan, put on a waist clincher and change the necklace. Use your creativity to create any look that you want with a simple plain dress ;)
As for the face, I draw a bit of silver eyeliner at the bottom lid and applied some lip gloss and I'm all ready to go :D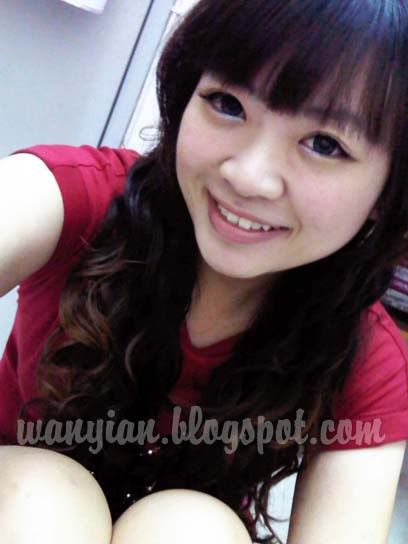 I
LOVEEEE
my new lip gloss from Taiwan so much! The colour is so pretty!
Lately my skin behaves pretty well without any breakouts so I try not to apply anything on my face. So no foundation. And I have natural "blusher" on all the time (those who follow me on Twitter know what I mean) so I can skip that as well. I'm lazy to remove eye make ups so I skipped that too.
I think I'm the laziest person on earth -_-
Alright, signing off for dinner now :)
I hope all of you had a great weekend!