A quick update before I go out for yamcha later! :)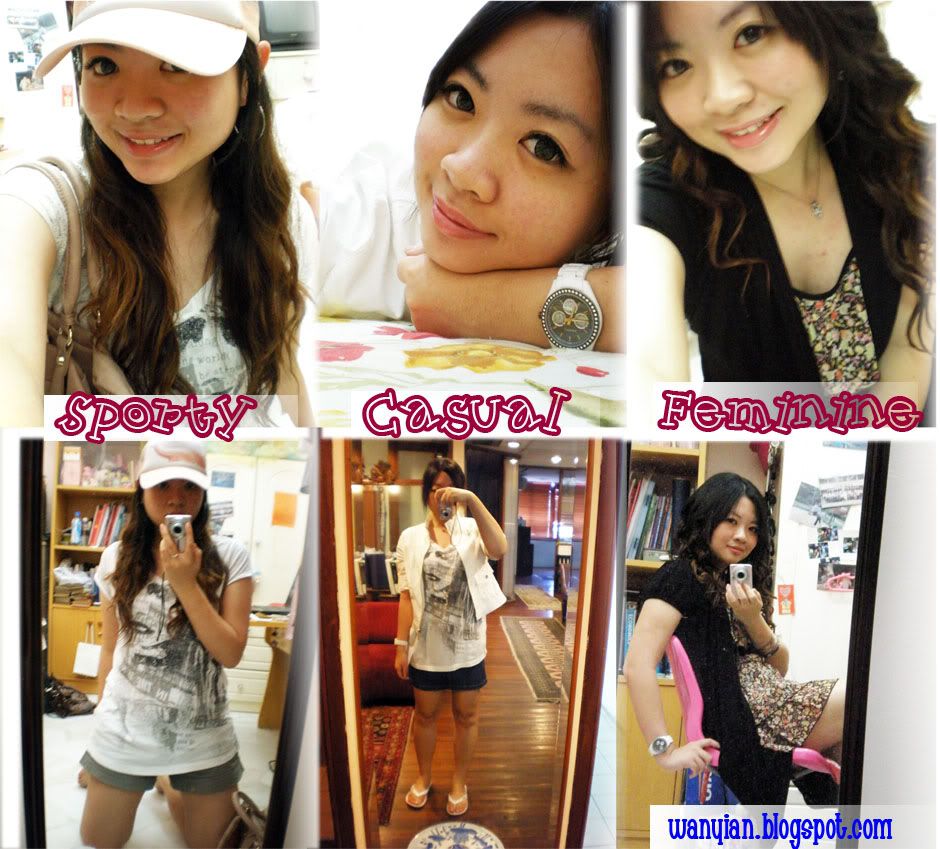 3 different looks spotted!
As you can see, the white top from my first and second pic is my current favourite top (from Nichii) because it's so comfortable!!! I can easily pair it with a shorts or a mini skirt!
The third photo was what I wore when I went for dinner with uni mates few weeks ago and that's what I'll be blogging on for my next entry ;) It has been quite some time since I last wore until so girlish wtf.
And the second photo at the bottom was taken in my office! So that's a sneak peak of my office and the way I usually dress on a Saturday *wink* Casual dressing on a lazy Saturday.
Got to rush for my yamcha now! Update soon!!
Loves.