I hope you all don't find it outdated to still be reading this Chinese New Year entry of mine!
It's better to be late than never, right right right??? :p
This year's CNY has been a very enjoyable one for me as I get to spend all my 15 days in Malaysia by meeting and going out with my beloved friends! However, I did not take photos of all my outings and events. I'll just post with whatever I have instead.
I got invited to Shen Ling's open house via Facebook :D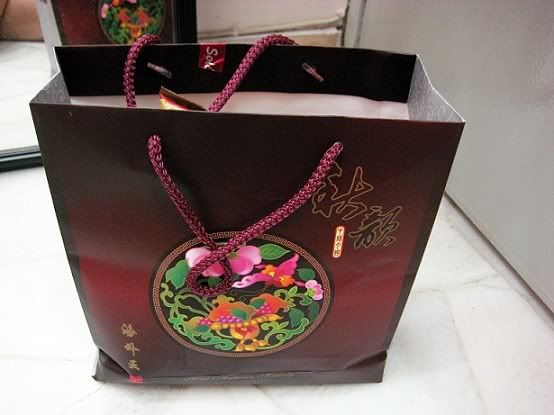 I can't go empty-handed, right?
From here onwards, be prepared to see nothing but lots of pinks n reds! Shen Ling sets pink and red as dress code so yea, her house was very "ong" that day! LOL.
L-R: Jaclyn, Shen Ling, Sharon.
Worst angle ever!!! I looked so fat T_T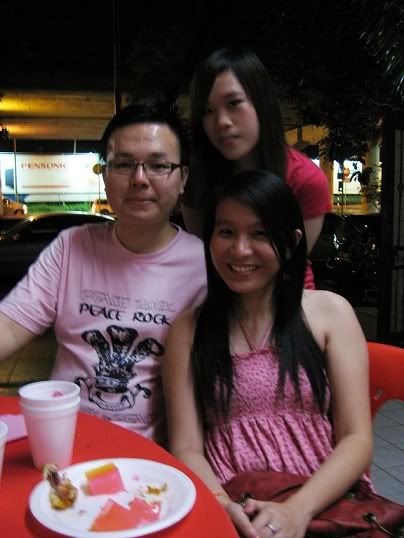 Cindy, her bf and Shen Ling.
I'm surprised at how Cindy is still able to maintain her look until now! Same look, same size, same hairstyle! On the other hand, I've
aged
matured so much FML.
The girls whom I know that night. 2 in red, 2 in pink! :)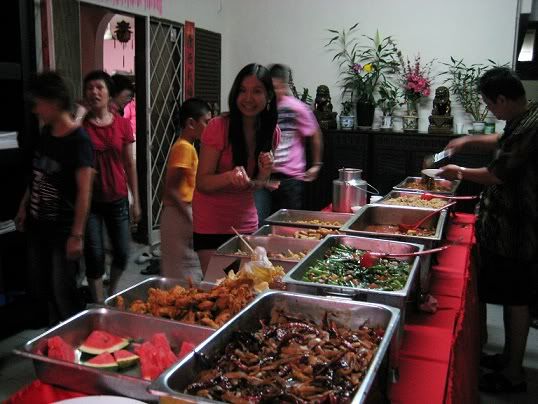 Sharon got excited over food LOL!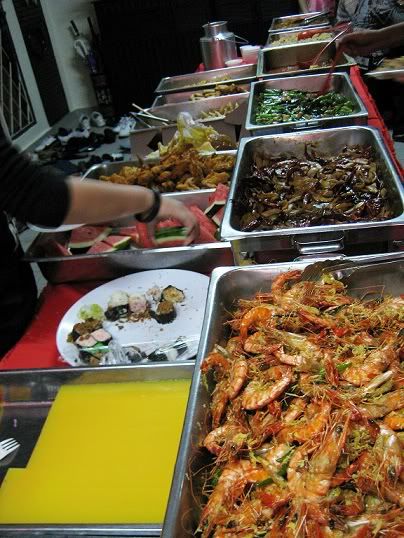 FOOD!!!
This girl... she just barged in right before I clicked on the shutter button -_-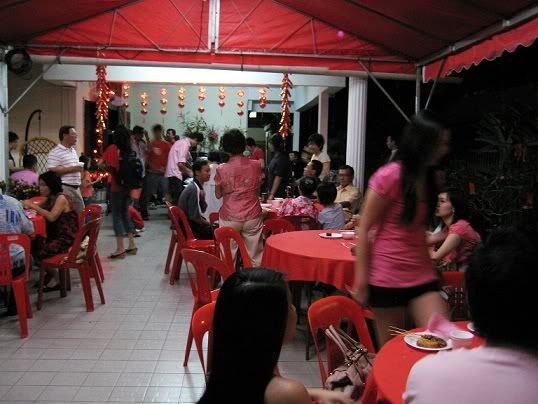 Very red, very 'ong'!!!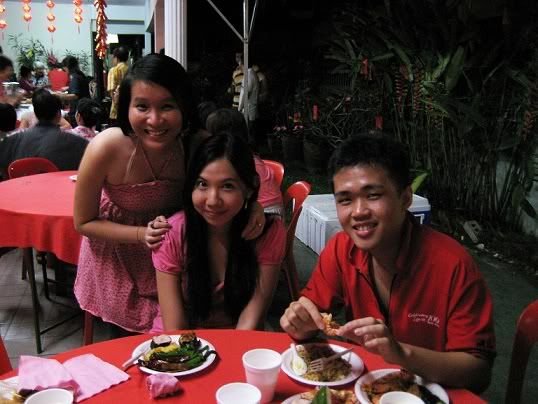 Cindy, Sharon and Wing Han. I think the 3 of them were from the same class back then.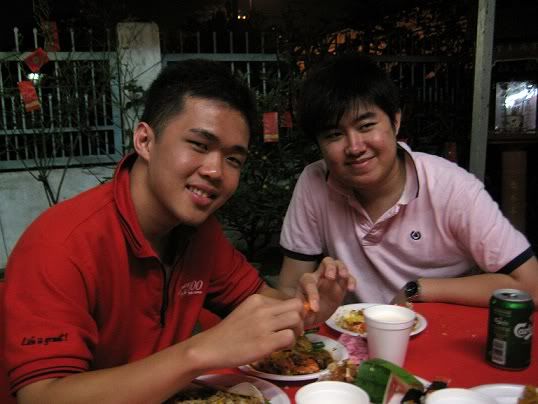 Wing Han and Alex.
Dammit I don't even remember Alex's name in full now =.='''
And this Wing Han eats like a
monster!!!
He walloped 3 big plates of food can you believe it???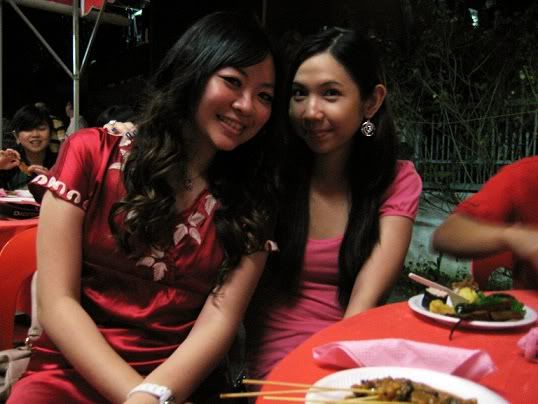 2 girls who came back from Brisbane. Both from UQ!
Shit... I'm beginning to miss my life in Brisbane again wtf.
After spending more than 2 hours at her place, I got to excuse myself first to attend Siew Ling's birthday dinner at Plus 8, Bandar Utama. Sadly, the moment I arrived, they were about to leave already :(
So it feels like I was there to pay money only hahahaha wtf.
Siew Ling,
I DAMN GOT HEART HOR????
This year my birthday you die die also must come I don't care!!! :p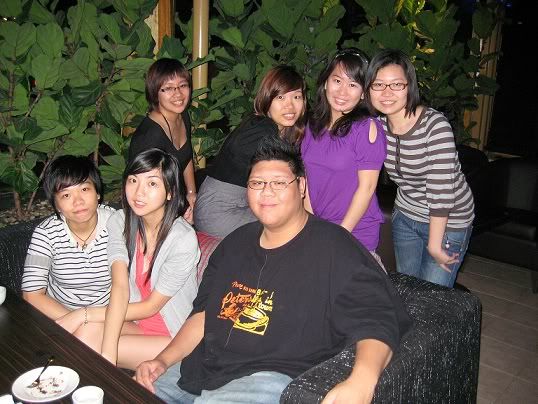 Those who were there early for the dinner together.
With me - the latecomer :p
Looking at the photo above, they commented that I'm very good at posing hahaha. Not on purpose one okay! I don't know how to sit without flashing myself since my dress is pretty short
*shy*
The girls :)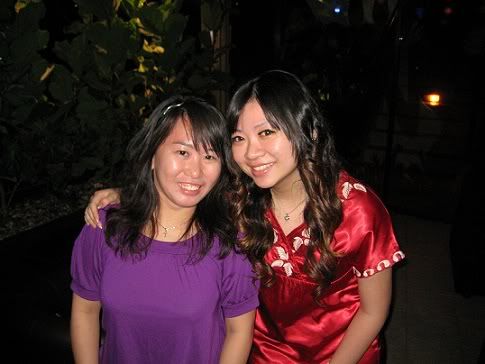 With Sharon who seldom join our outing.
Sigh.
At the end of the day, my curls became so messy and screwed up :(
Siok Yee. Love her dressing on that day!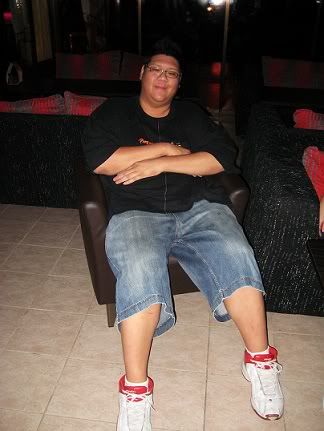 Koon Wah. The only jantan that night.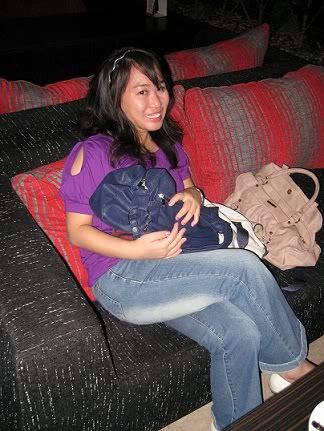 Good evening Miss Lim~! She's a school teacher okay don't play play!
Shin Shin. Always the quiet one among us.
Kher Li. The skinniest among us *jealous*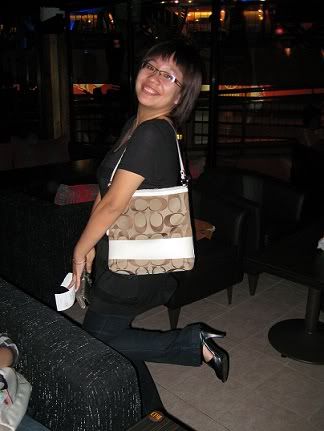 Mei Gee. The most playful among us LOL!
Last but not least...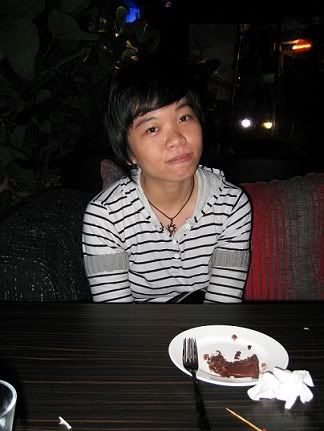 Siew Ling - the birthday girl :)
Husband and wife.
After that, I adjourned to Bangsar in order to see Andy Chong Jin Yip for the last time before he goes back to Brisbane on the following morning. Went to his house and saw his mummy and 2 sisters for the first time hahahaha.
Aunty, I'm your son's mama in Australia!!!!
NICE TO MEET YOU!
However, I just spend like, 10 minutes at his place before headed back to ss2 (Wong Kok) for yamcha with Koon Wah, Siok Yee and Chin Howe. Felt a little bad for them to wait for me but they said I was quick so I think I drove pretty fast that night and didn't make them wait for too long :p
Overall, it was a hectic night as I have to rush from a place to another but, of course, it's well worth it :)
p/s - Shennie, thanks for the invite.
p/p/s - Andy, thanks for helping me to carry the lembu to Aus.