My aunty invited us over to her house for a simple dinner on the 7th day of Chinese New Year. Reason why I must mention the 7th day is because, according to people, 7th day is everyone's birthday!
Correct or not? I don't know about all these stuff so I hope nobody's conning me T_T
New top for CNY.
I only bought 2 tops for CNY this year since I shopped too much for the past few months. The top above is a cross between Indian and Chinese clothes. Another top of mine is a cross between baju kebaya and Chinese top! What a coincidence!!!
Damn fusion. I'm practicing One Malaysia wtf.
Got to see my little niece, Clarisse :)
She was in a good mood so when we asked her to pose for us, she happily obliged.
"Cute or not???"
"Har?? Still need to pose ar?"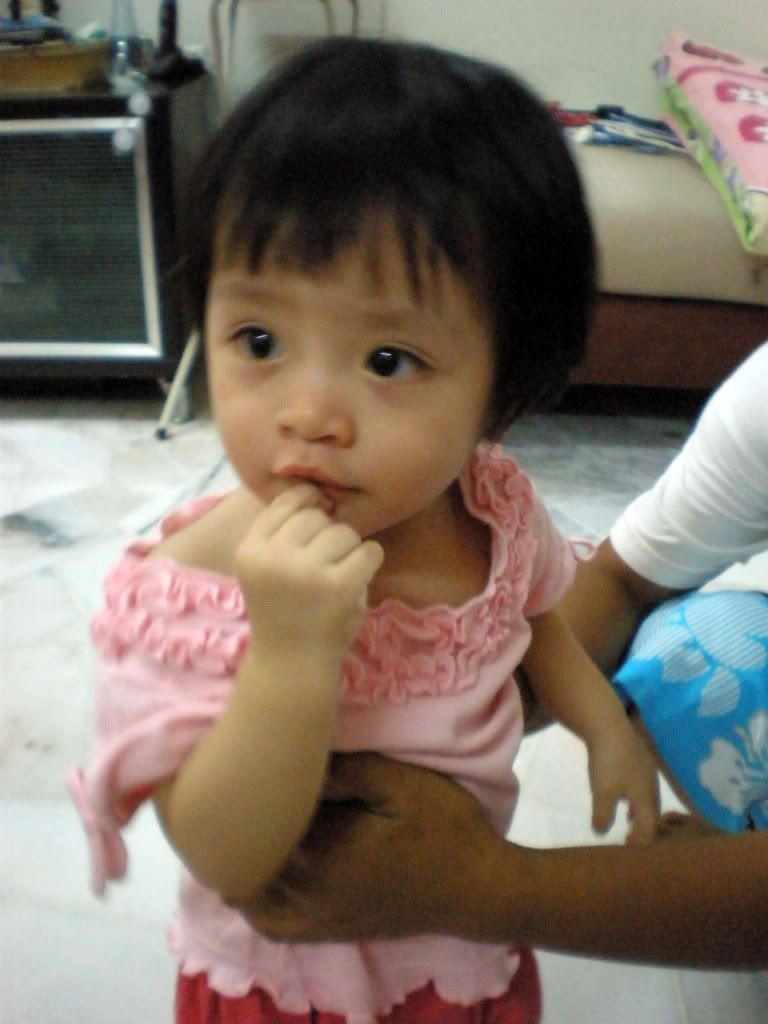 "Okay. This one cute or not?"
"Job done. Ang pau please!"
My aunty buys the best 'yee sang' for us every year! All the way from Seremban!
First batch eats first. Another uncle and his family came late so they have to eat later.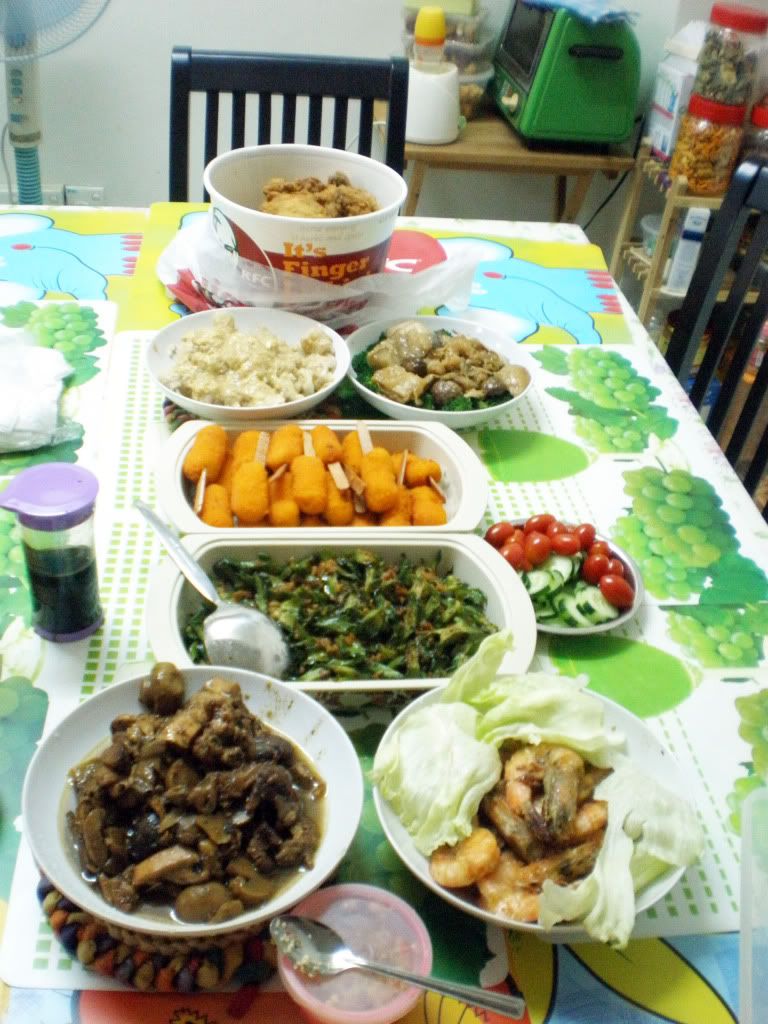 The dish on top right, it's abalone lor!!! Damn happy this year I got to eat abalone and shark fin :D
I'm having a very "prosperous" new year
*stares at tummy*
On the other hand, I was especially excited when I saw those crab sticks above! I miss eating that and I think the last time I had those was back in Form 5 T____T
Since this entry is pretty short, I shall include another CNY gift given by my company to us (besides those goodies in earlier post).
Here it is....
ROAR!!!
(English)
MENGAUM!!
! (Malay)
If you are wondering why the 2 versions above, I'm still practicing One Malaysia wtf.
When the
cat
tiger was given to us, it was stuffed full with oranges but my dad took it out before I managed to take a photo of it FML.
I have sooooo many photos and entries to write and post but I'm so lazy!!! Photos haven't edit, re-size and upload. After that only I'm able to write the entry out. Very time consuming!!! T_T
Want to know how interesting my Chap Goh Mei is? Want to know what happened to my friends and I?
Stay tuned.