Few weeks ago we brought mum out to a dinner to celebrate her birthday. Brother, who reads food blog regularly, suggested Little Korea restaurant at Solaris Mont Kiara for a try.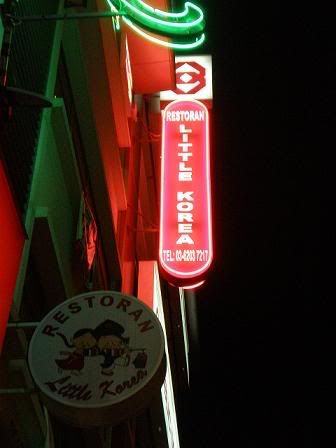 The restaurant is located upstairs but fret not, they have elevator ;) Perfect for lazy bummers like us!
As usual, the moment you enter, the staff will greet you 'Welcome' in Korean language.
Love the Christmas decorations around!
View from our table.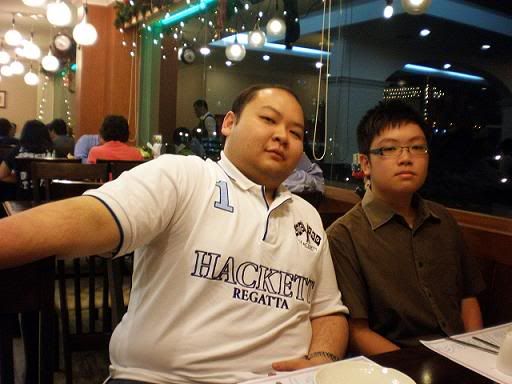 Faces that I've been seeing for years and still counting *yawn*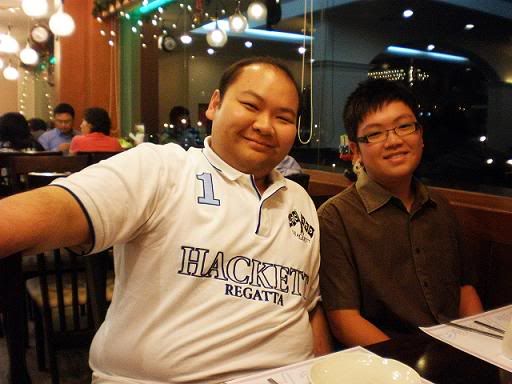 Look can be deceiving...
With my parents who are going to retire soon.
Christmas deco! So pretty~!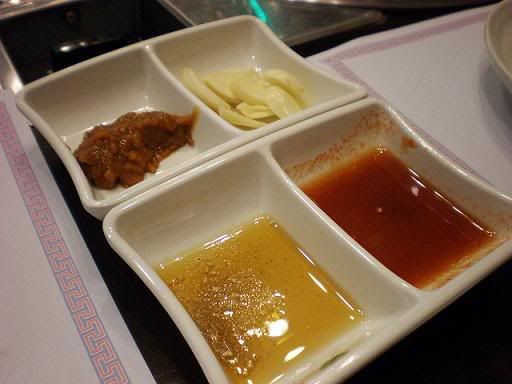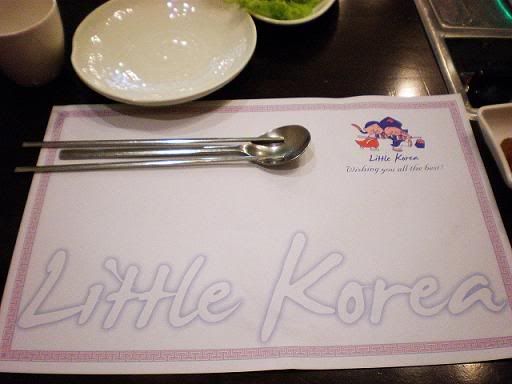 1 thing I love about Korean restaurants in Malaysia is none other than the amount of banchan served.
In Little Korea, for example, they serve 15 types of different banchan! How awesome is that? All are refillable of course.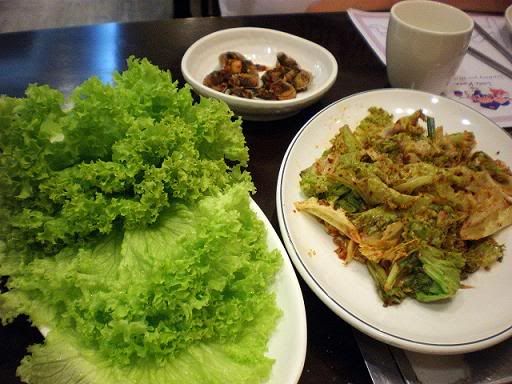 Love that lettuce on the right. A little spicy with strong sesame oil taste.
Sibeh
nice.
My family asked me to place order that night because they knew that I'm familiar with Korean food since I frequent to Korean restaurant often back in Brisbane. Unsure of what's good there, I tried my luck by ordering these few...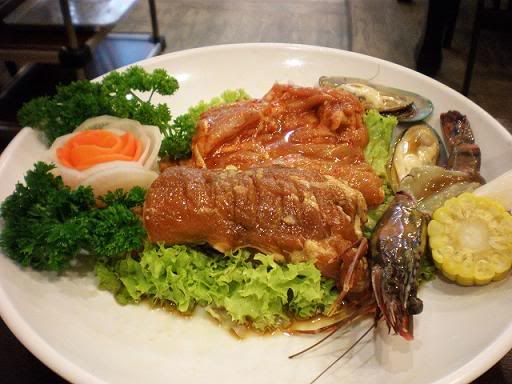 Mo Dum Ku Ee
- consist of pork belly, pork shoulders, chicken and seafood (a big prawn and two mussels).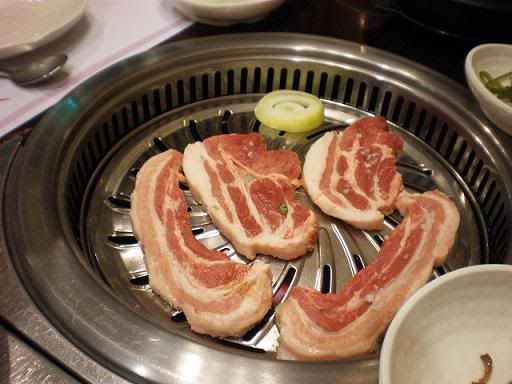 Grilling the pork bellies :D
The service over there is
fantastic!
The staff are very attentive, helpful and well-mannered. We don't have to sweat one bit to grill the meat ourselves because we have the staff to do all the work for us. But of course, smelling like 'grilled pork' at the end of the day is unavoidable lah.
Mo Dum Ku Ee is recommended by me if you were to give this place a try. It's really good!!! So much better than the onee I tried in
Ampang
:)
My elder brother who tried the spicy chicken that I ordered in
Madthongsan
back in Brissie missed it so so so much hence, I ordered similar one here for a try.
Overall it's pretty good for Malaysia standard. But a far cry from the Australia standard.
Bulgogi :)
It's a dish that both my brother and mum enjoyed back in Brissie so I decided to order that for my dad and younger brother to try. I think they've changed the flavour a bit to suit to Malaysian's tastebud because it's a little
sweet!
How odd is that? I find the taste a little weird but my family loves it so yea, what more can I say? :p
Just in case you are curious, we ordered a pot of bulgogi but because our table was full with all the banchan and platesss of grilled meat, they served the bulgogi into small bowls for each of us instead :) How thoughtful.
Finally, after our meal and the staff cleared up our table, we were given complimentary fruits and sik hae. Sik Hae is a Korean Sweet Rice Punch served after meals and I quite like it! It tastes like sugar water but a flavored one xD
This is a place that I would recommend if you are someone who enjoys good food and don't mind paying a lot for a meal. Our bill came to about RM270+ for the 5 of us - which kind of expected. Food was good, service's excellent and after dinner, you can even loiter around Solaris with friends for a drink or something since Solaris is the current
'in'
place for
rich
cool people to hang out wtf.
Little Korea


5-3, 7-3, 9-3
Jln Solaris One
Solaris Mon't Kiara
Kuala Lumpur
03-6203 7217
Now I'm planning to try out other few other good Korean restaurants recommended by many around Klang Valley! Got to start saving money from now on and at the times like this, I wish that my dad actually prints money wtf.