Two weeks my brother brought us to try another dry bak kut teh restaurant recommended by a food blogger in Puchong. Honestly speaking, my family all love bak kut teh hahahaha omg so unhealthy.
After trying out a very good one in
Klang
, we were curious if this particular restaurant is on par with the one in Klang or not.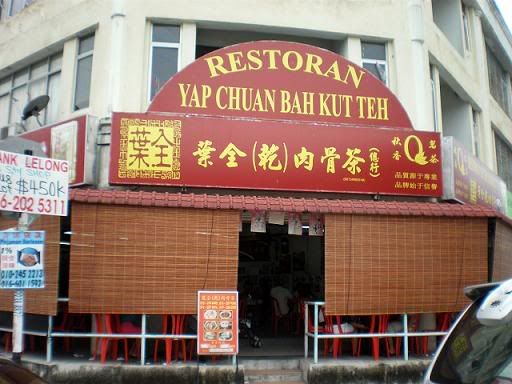 Restoran Yap Chuan Bah Kut Teh, Puchong.
Because we went on a Sunday, the place was packed with people so we have to wait for a moment to be served. I must say that the service here is
very
quick and the staff are all very attentive and friendly :)
*Thumbs up* I love to eat at places with top notch services.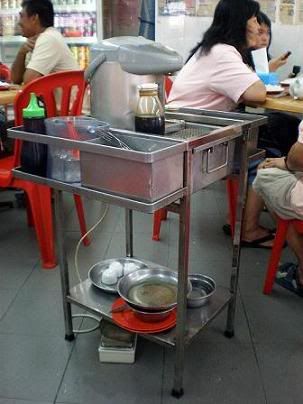 Restoran Yap Eng in Klang uses old kettle boiling over gas stove while Yap Chuan is more modern - they use thermal flask!
Price listing.
As usual, we ordered the same dishes whenever we eat bkt.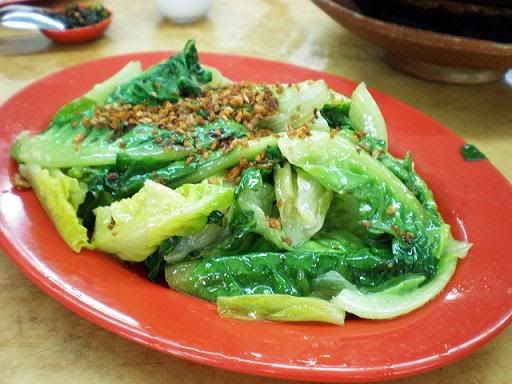 Yau mak
aka Romaine lettuce.
Bak kut teh - wet type.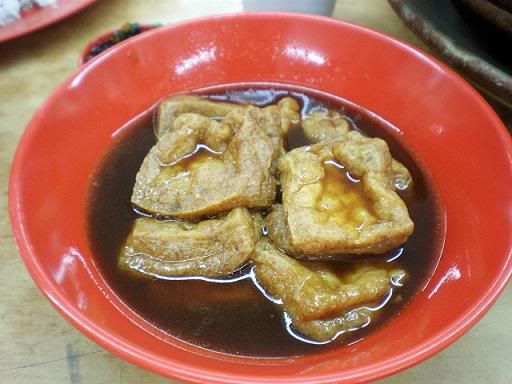 Additional a bowl of taufu pok.
And here comes the main dish of the day...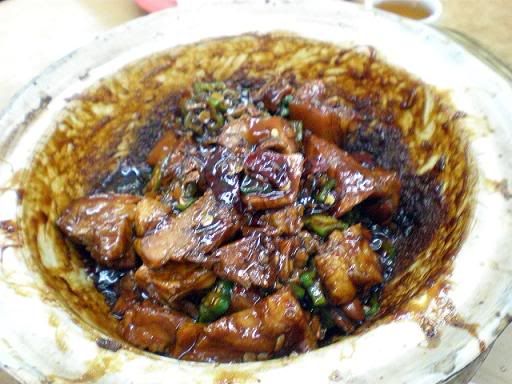 Dry bak kut teh!
While savoring it, dad asked which is better - the one in Klang or Puchong. Everyone thought they tasted the same - both are equally good.
So when dad was paying for the meal, he told the waitress that there's another equally good dry bkt restaurant in Klang and turns out,
Yap Eng
and Yap Chuan are
BROTHERS!
No wonder everything tastes so similar and good!!!
It's pretty easy to find this restaurant if you are coming from PJ :) I'm glad that I no longer have to travel 30-45mins to Klang just to satisfy my cravings for dry bkt because they have 1 in Puchong :p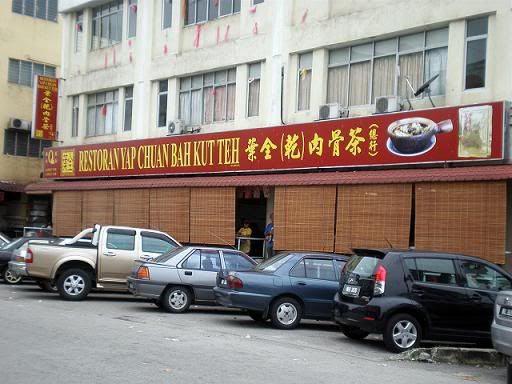 Address:-


53 Jalan BPU,
Bandar Puchong Utama.
Expect to wait for a moment if you were to visit to this place on a weekend - especially during the peak lunch hour.
Sorry for the lack of updates lately because I've been very caught up with work. But now I'll make an effort to update more frequently by scheduling my posts to keep you all entertained and updated especially on the good places to eat :D
So please don't abandon this blog just yet T_T