Ladies... no, not you gentlemen.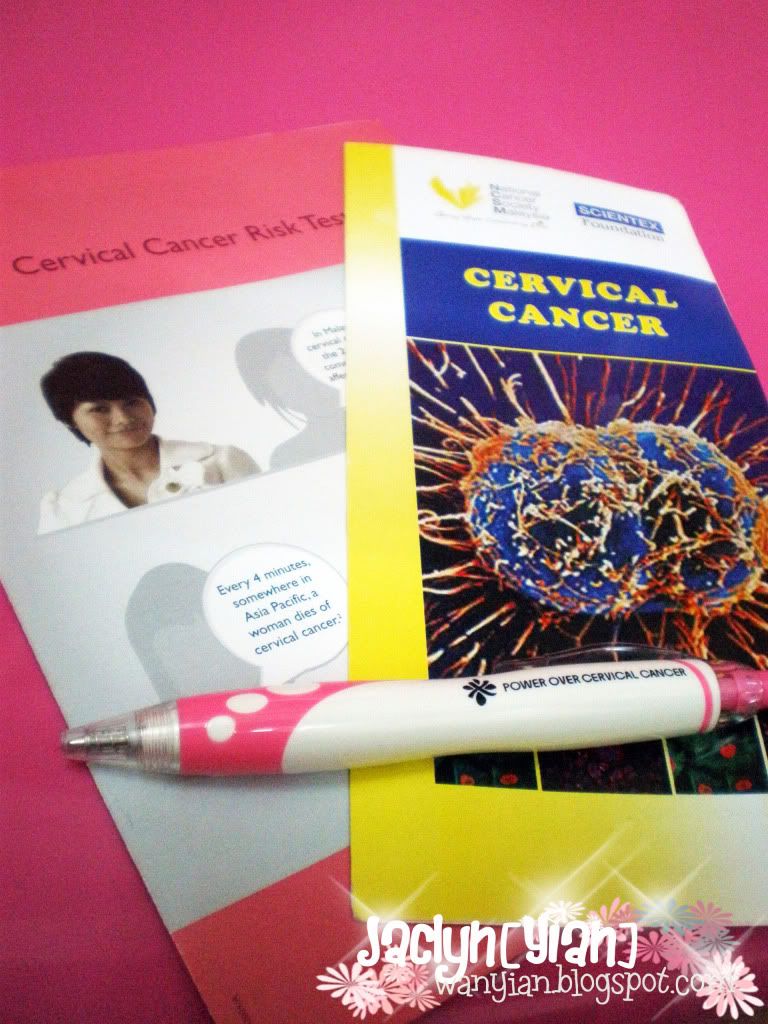 Have you all went for cervical cancer check/test? All women are at risk so don't think that you won't strike the lottery okay.
Since my family has the history of cervical cancer that might be brought down to me (hereditary), I had already taken the HPV vaccine. For free. And you girls out there might have to pay a few thousands for the jab.
I got the free pink pen given by a pretty girl in front of E-Curve :) And I don't have to give them any of my details at all!
This community service is brought to you by Contagious
Disease
Laughter.
Okay you might be thinking why the heck am I writing this. Firstly, I think it's important for the girls to get it checked. Secondly, when your luck is bad, you might actually strike the "lottery" wtf. And lastly, which is the main reason of all, I don't know what to blog about hahahahaha!
I sent my brother to E-Curve where he went to buy some markers to paint his Gundam collections (wtf super waste money to the maximum), I dropped by at the Japanese 5 ringgit shop that's
only
available in The Curve (not Hinode) for awhile, wanting to buy a sushi mat but I did not and ended up with this instead...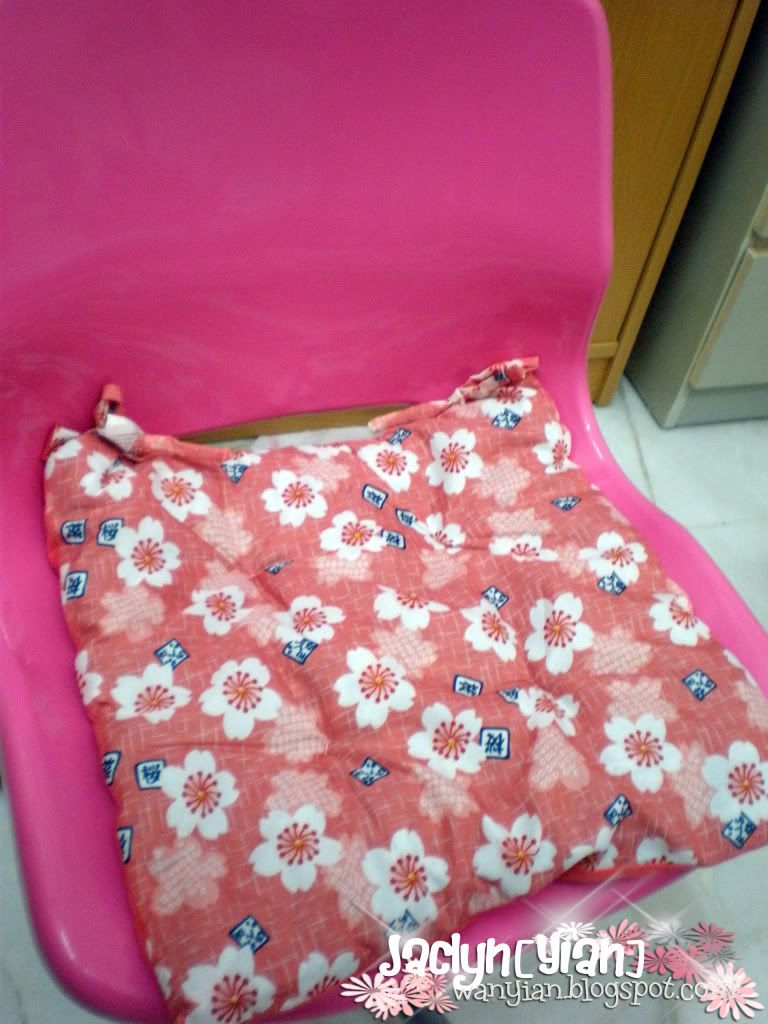 ...something for the comfort of my butt xD
It's nice isn't it? It's sakura some more - totally match with my blog header :D
I'm pretty busy lately and this week will be my final busy week ;) I hope to pick up my reading habit once more because I have so many books that are read halfway, sitting nicely on my bookshelf which I don't have time (and mood) to complete -_-
I'm also very annoyed because I'm stucked halfway through my rpg game. I don't freaking know how to get to the next destination! I think I have to take a detour or something but I don't remember where to because my memory is failing me T_T
It's 8pm and I'm already sleepy can you believe it????
I'm craving for the durian chocolate cake T_______T Or maybe a cheesecake is good enough.
I feel like screaming at my elder bro because he promised to diagnose my laptop's prob but he did not. When I wanted to just proceed by sending it to the computer shop, he told me not to and wait for him to check first when
he has the mood
WTF! "What's the hurry?", he asked. YA IF I ASK YOU NOT TO ONLINE FOR A DAY, I THINK YOU MENGAMUK LIKE GORILLA ALREADY OKAY!!!!
Now all I can do is to keep waiting for him. Can't ask or force him to do it immediately because he'll scold. If don't listen to him and send to shop, he'll scold too. FFFFFFFFFFFML.
I feel like drinking 3 layer tea suddenly.
I shall end abruptly because I don't know what else to write already.
Anyone free, call me to chat or yamcha ok? Kthxbye.