Part III
Jeremy was late as he arrived at my house around 7.15pm. We headed straight to The Gardens so that he, the host aka bday boy, can be there before anyone else.
I felt soooo guilty because he lives in Cheras, came to PJ to pick me up before going back to MV.
Pai seh ler...
Jeremy booked a Japanese restaurant called Yuzu in The Gardens to celebrate his 21st birthday!
*sigh* I'm already 22 years old and this dude just turned 21. I felt so old... T_T
Due to its hidden location, the place is rather empty even on a Sunday. This is the table booked by Jeremy for 14 people. Crazily long.
Initially Jeremy wanted to book Zanmai but it was fully booked! So no choice have to pick Yuzu.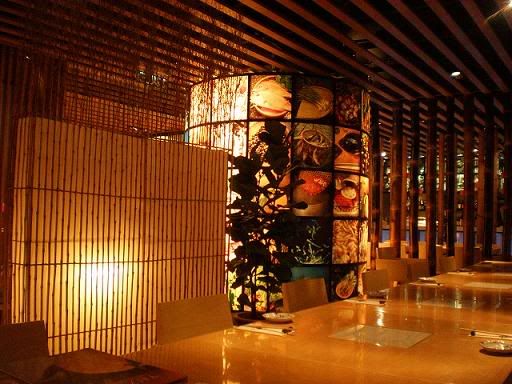 Romantic~! :D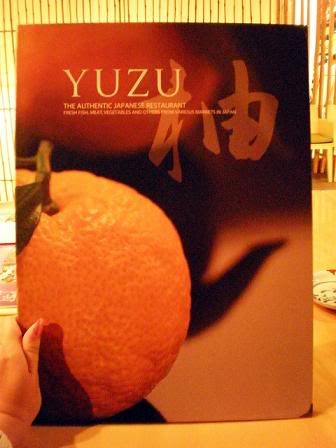 Super huge and heavy menu!!!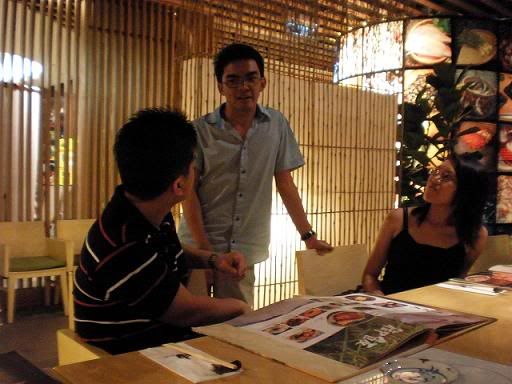 Bday boy busy attending to his friends.
The first starter that came was this sashimi set.
Very fresh but didn't eat much. Actually I didn't eat much on that night because I had late bak kut teh lunch so I was stuffed till then :(
The guy who sat in front of me. Forgot his name but he's soooo quiet! And I was quiet too because I was so tired :p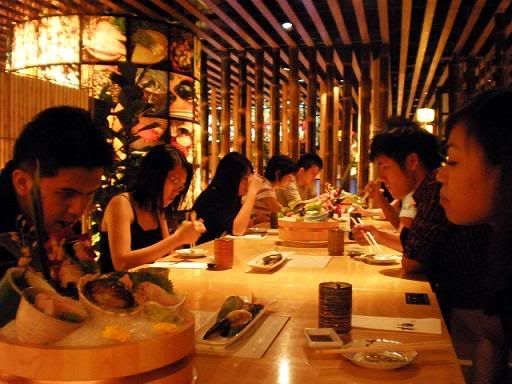 I spent the night listening to Kay Eann on far right and Micheal (I think -_-) on far left talking about their jobs/economy/politics etc. They are the only 2 person who speak English T_T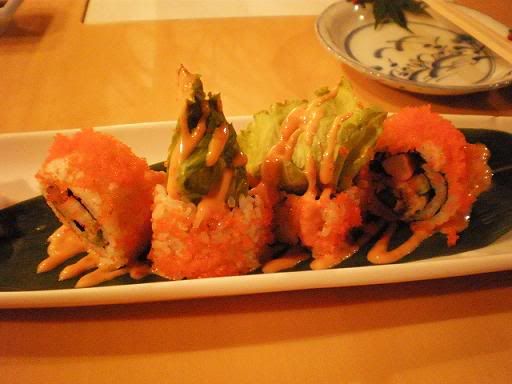 I was so full, I only ordered a plate of spicy soft shell crab roll while others ordered rice/noodle set.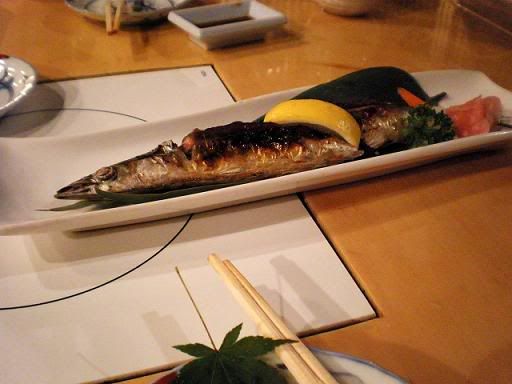 The second dish came - fish. An ugly one too.
Although this fish looked ugly, but it's freaking expensive!
RM30+
RM70 for it wtf.
The third dish that came was this shell thingy - which I have no idea what it was.
But it's good nonetheless ;)
Jeremy's friends bought him a surprise bday cake!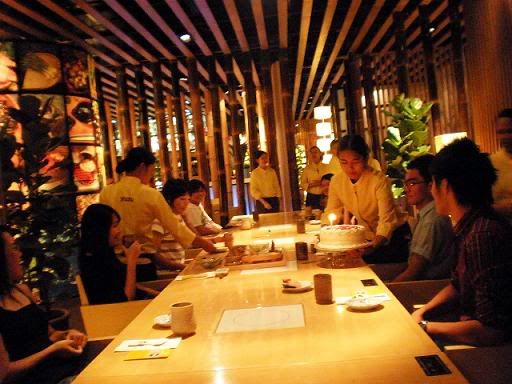 All the staff came out to sing him a bday song! I wonder if he's surprised or not.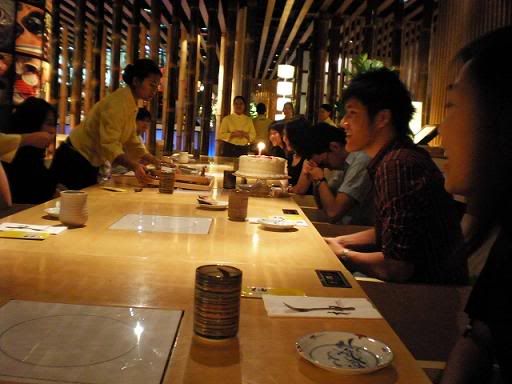 Making a wish or crying because of the expensive dinner? LOL!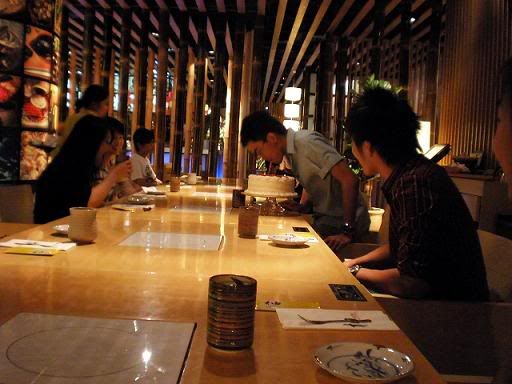 Andrew forced him to take out the candle by using his mouth.
Golden turtle.
Big boy don't do the "peace" sign taking pic :p
Having Andrew seated beside you is like the biggest mistake in century.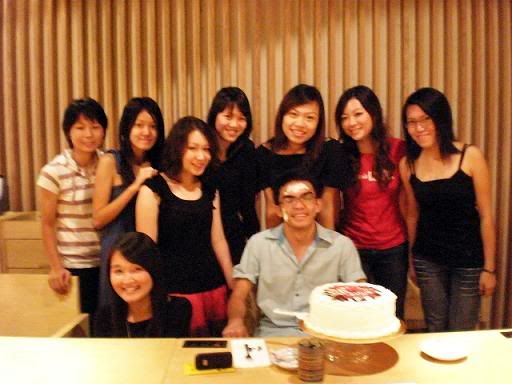 The king and his concubines.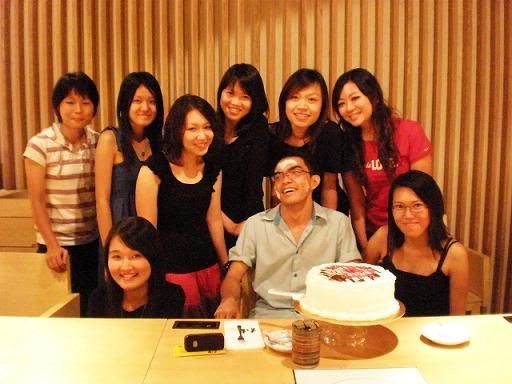 But the happiness only lasted for a minute hahahaha....
The king and his eunuchs hahaha...
At the end of the day, the bill for 14 people came out to
RM2k plus
omfg!!!!!!!! And this 21 year old boy footed the bill!!!! Tell me, he's a golden turtle or not? LOL!
A group pic with all the friends from Australia :)
After dinner, we all headed over to Steven's corner for yamcha and the 1 hour yamcha was about jobs, economy, politics, government, investment, etc! This is the sort of conversation you'll have when you're in the working world.
The investments and shares didn't interest me because I don't buy shares. But the talks about politics and economy fascinate me :D Felt like an adult when you are mingling with people who talk about all these kinda stuff.
With them, we talked about stuff that our parents talk about. With Li Lee they all, we talked about Andy Lau in Malaysia and the Malaysian model getting rotan -_- We gossiped about the latest news.
Such a significant different wtf.
Thanks Jeremy for the wonderful and lavish Jap dinner! Thanks for the ride home too :) Thanks Andrew for the drink at Steven's corner~!
Clubbing soon okay???!!! I wanna club!
Alright off to watch football now. Arsenal vs Man U! ^^