The internet speed in Malaysia just kills the blogging mood in me all the time :(
I always can't upload photos so it annoys me to no end. I'm not lazy, it's all because of Streamyx (push all the blames to Streamyx wtf). I want TPG as internet provider T_T
It is obvious to my friends that ever since I came back, I don't take many photos like how I used to because I've lost the interest in photography at the moment. Not a very good news for a blogger :p
Anyhow, for the first few days since I touched down, I was damn
semangat
to take pictures of FOOD but now I stopped because I've lost interest wtf. So now I'm being kind to show you all what I had in Malaysia hahahahaha
On the first day I came back, I arrived around 4-ish in the morning, went for dim sum breakfast in USJ at 6am, went home and took 2 hours of nap before heading out to One Utama (my second home) for a walk and lunch ^^
MISS 1U HEAPS!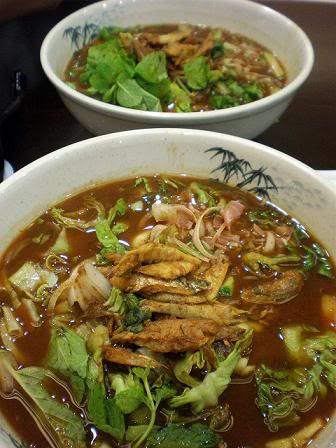 And I had awesomeeeeeeee asam laksa as lunch!
Florence introduced me to Simply Penang (located at the Old Wing) to try because her colleagues said that the food there is good and damn, they were right!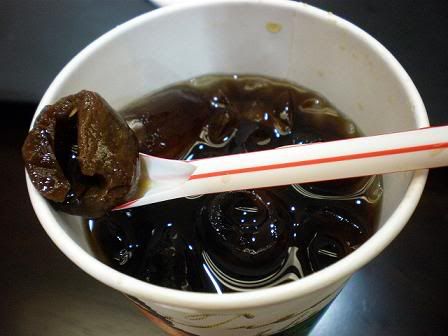 For my drink, I ordered mata kucing :) Totally cool and refreshing for the hot weather in Msia since I wasn't used to it on my first day.
As for dinner, dad brought us to Tenji in Solaris to celebrate for my graduation :p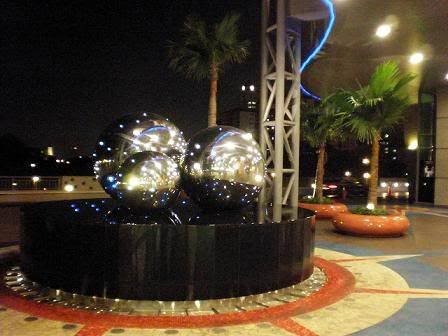 Solaris is a very beautiful and quiet place for all the rich people to dine or simply going there for a drink. Was quite deep inside of Mont Kiara so I don't think many people know the way over.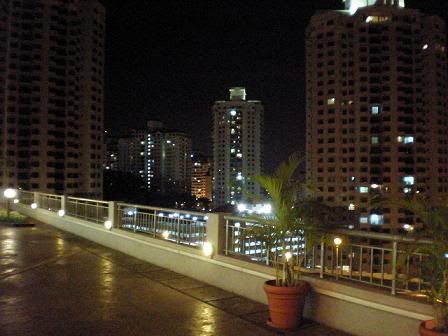 There are many super expensive looking condos as well -_- Malaysians are rich.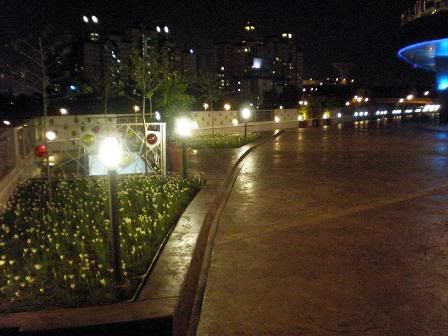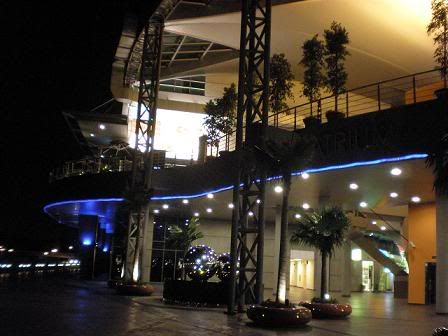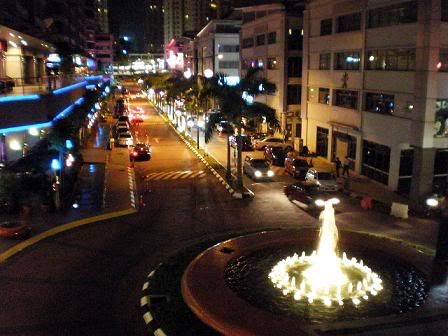 There are many expensive restaurants around so if you are trying to impress a girl, consider bringing her there. Erm... don't leave your credit card at home if you are not used to carrying a lot of cash around ;)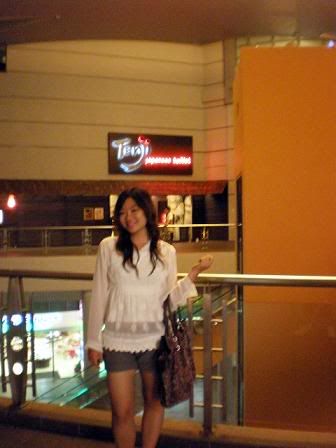 Can you see what's behind me? :D
Yayaya... I purposely hold my handbag that way like how those rich tai tais always do in dramas - hopefully can deceive people I'm part of their community wtf.
Bak pepatah
masuk kandang kambing mengembek, masuk kandang lembu menguak.
My adaptation skill is awesome.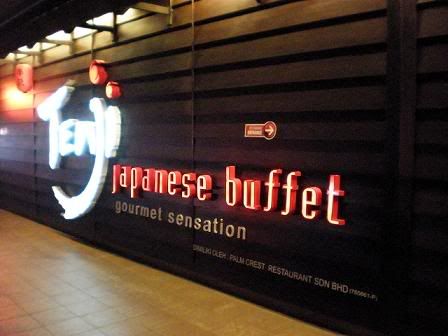 The view from my table. Didn't take my camera to the other side of Tenji and also the outdoor to take photo but since this place is so popular, a little bit of googling is a piece of cake :)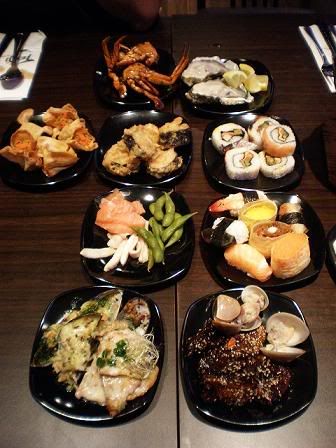 Determined to try everything there, my brothers and I took a bit of everything for everyone. There were a lot more from what you can see from the photo above of course but was too busy indulging so I stopped taking photos.
Love the coconut! Super fresh!!!
Don't know what tofu but damn nice.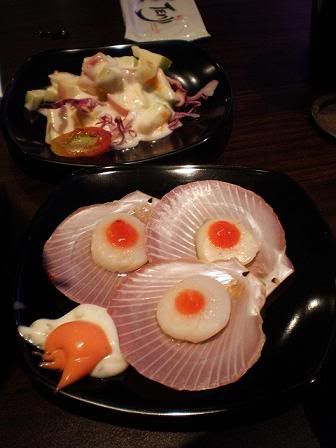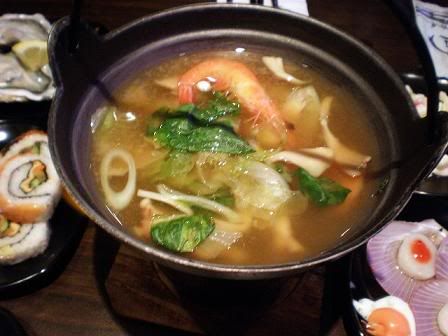 Nothing special about this hotpot from the Japanese section.
This fried tofu is
sibeh
nice!!!!!!!!! Omg I'm salivating now :(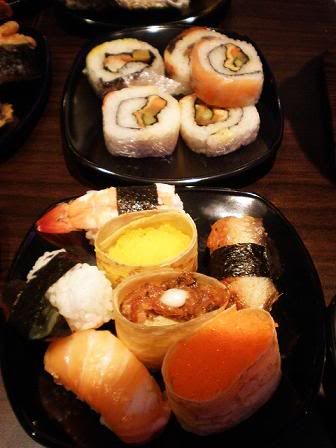 Sushi. Some fresh and some ok-ok.
Damn I'm craving for Zanmai already now wtf.
Mum loves the oyster a lot! She said they were very fresh and juicy!
Oyster lovers... you better don't miss this otherwise please slap yourself 3 times.
Forgot what chicken but was okay :) Lala was
bleh
but I took it because I miss eating lala wtf.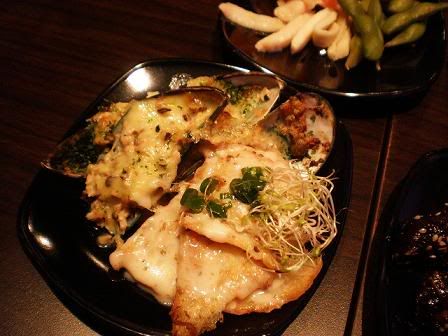 The baked cheese mussel is one of my fav dish that night!!!!!!!!!!!!! OMG IT'S DAMN NICE CAN?!?! You can skip the fried fish on the right though.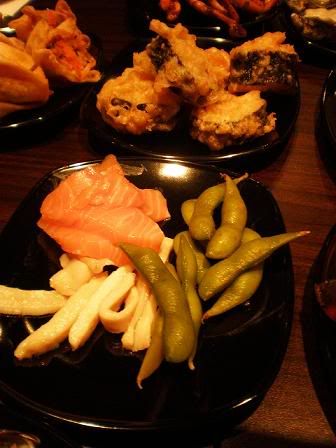 Clockwise from top: Fresh salmon, edamame, sliced abalone.
Salmon was fresh and the abalone was okay. I took edamame because I wanted to try it hahahaha
Ya laugh lah because I've never tried edamame before T_T I was always curious why Jap loves this bean so much but I reluctant to waste money to order it in sushi restaurant so now is the best time to give it a try wtf.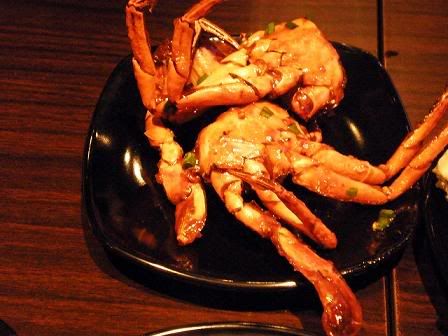 Can give this crab a miss if you are not a big fan. It wasn't well marinated and not quite juicy.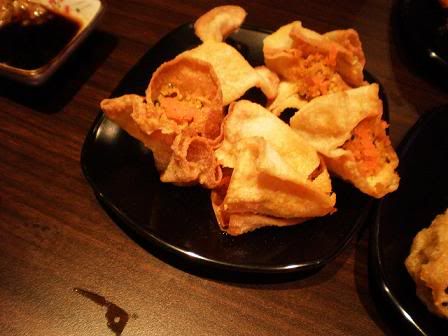 Didn't eat this because I don't feel like.
Both also good *thumbs up*
Alright I made a mistake. I forgot to take pic of the fried sushi because that was my fav dish on that night !!! T_____T And that
Japanese fried prawns (forgot what the correct name is)
tempura is sooooooooo nice! Both of these dishes you have to wait for the chefs to fry because it'll be gone in a jiffy the moment they were served.
There are many other food around as well that I did not mention but oh well, go there to give it a try yourself instead. The ice creams are Haagen Daz and quite a variety of cakes and pastries available too.
All in all, my family said that Jogoya has more variety but Tenji's food is fresher. So you be the judge :)
The rest of the typical Msian food that you can't get in Australia include....
Kuihs...
muk chuk...
red bean from One Utama hahahaha
I went to 1U like, 3-4 times a week wtf.
The best mamak rojak I've ever eaten from Bahagia lrt station.
Lilee and MFai came all the way to PJ just for this because they agreed that it's still the best around.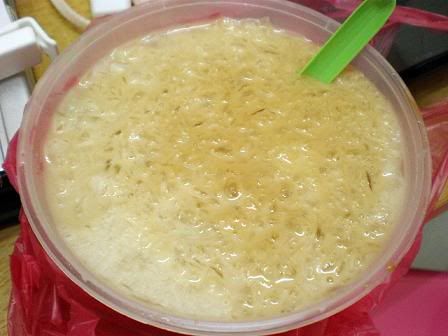 What is a mamak rojak without a bowl of cendol? :p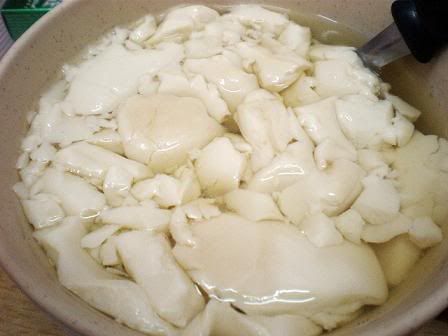 Really good tau foo fa.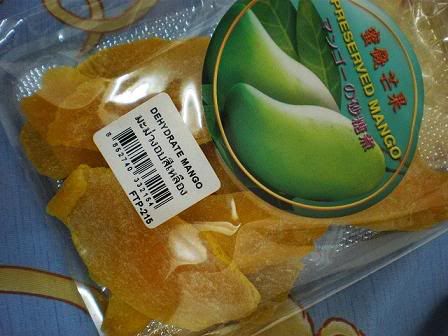 This is not product of Malaysia but from Thailand instead so off topic a bit
paiseh
.
Pui Yi went to Thailand before I came back but she remembered to buy my fav preserved mango from there for me T_T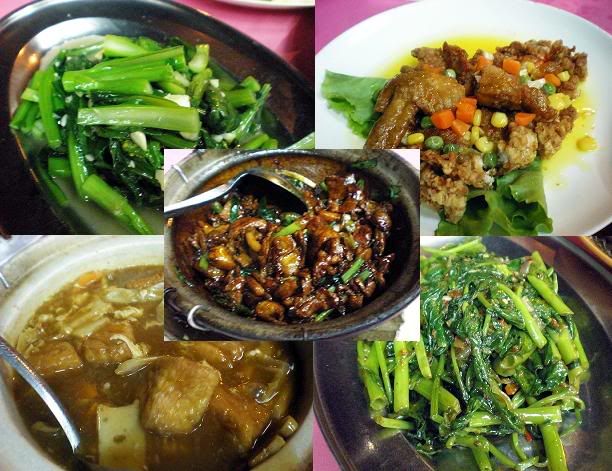 The best Chinese food is still in Malaysia hahahahaha
You have no idea how much I miss kangkung belacan wtf.
Pretty good dry hor fun with fried chicken (that tastes like XXL chicken).
Met up with Ken, Li Lee, Meng Fai and Yung Hui for a movie in 1u before heading to Mutiara Damansara for dinner. The restaurant is owned by Ken's friend so he brought us there to support
(This guy is still single and available ladies! I wasn't being paid but if I succeed as a matchmaker, I'm expecting a lifetime free meal from there LOL)
.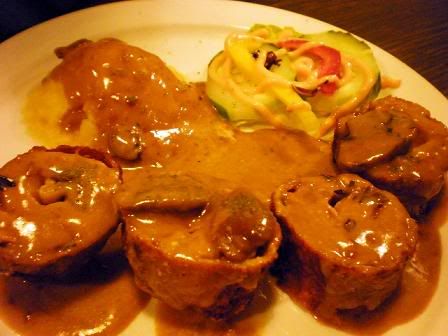 Chicken Roulette or something.
SUPER NICE!!!!!!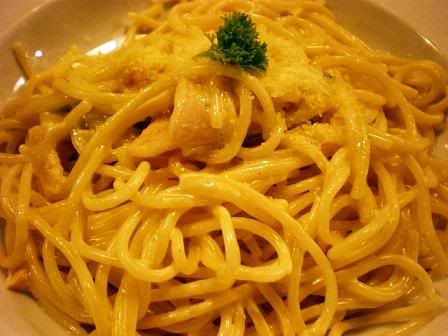 Carbonara.
Seafood spaghetti.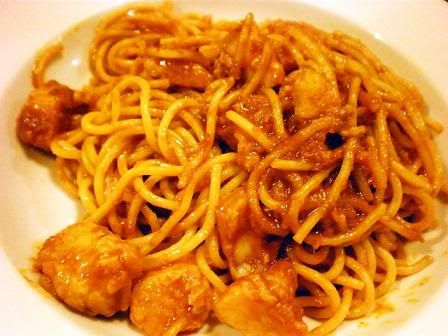 Lamb curry spaghetti. I love it because the curry is really good and spicy.
You read that right. This restaurant invented many of their own recipes so adventurous people who are game for something different and good food, go and try them! I'll bring you there but dinner's on you :p
Honey milk - my love.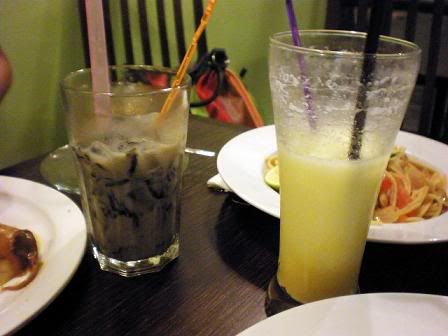 Cincau soya (can't get in Aus!) and Mango milk.
Sadly to say, these are the only photos that I took since I came back despite eating out most of the time. Recently, I did cooked a couple of times for my family since I'm the only free one at home but still, we
tapau
or eat out more often because I'm lazy to cook everyday xD
Omg didn't realise it's so early now. Good morning people!!! :D
Off to bed~