You know what is the best dessert in the world apart from ice-creams and chocolates?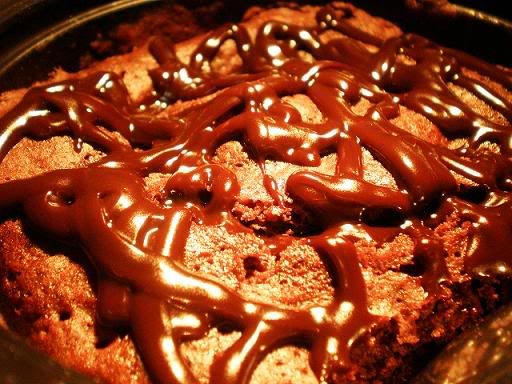 It's brownies!!! I love brownies!!
It's super delicious!
And usually on days where I don't have any classes, despite waking up on time for breakfast, I would skip that and waited till late noon for brunch instead.
Recession that why.
By then I would've felt very hungry and would cook a whole cow for brunch if I could.
I have no idea why I like to eat porridge so much lately so you'd be seeing me eating it for lunch and dinner when my mood comes.
Clockwise from bottom left: White porridge with pickled lettuce and sesame oil, dumplings with a slice of spam, hot milo, sweet corns as dessert.
Told you that I can eat a whole cow when I'm extremely hungry. But actually porridge isn't very filling to be honest.
Wait, or is it just
me
only?
On days when I don't feel like eating rice or noodles, I opt for bread instead. As in really good breakfast/brunch! I will usually fry a slice of spam, bacon and an egg. Then topped it with some baby lettuce, cheese, mayo and sweet chilli. We shall leave the cholesterol issue next time okay?
As you can see, I am a person who likes a variety when it comes to food. A bit of everything to be precise.
On lazy days I would just cook myself a packet of indomee with an egg. Wtf now I'm missing maggi goreng tambah mata kerbau!!!! And also teh o ice! T_T
Since now it's getting colder at night, what else better to have other than hot soupy stuff for dinner?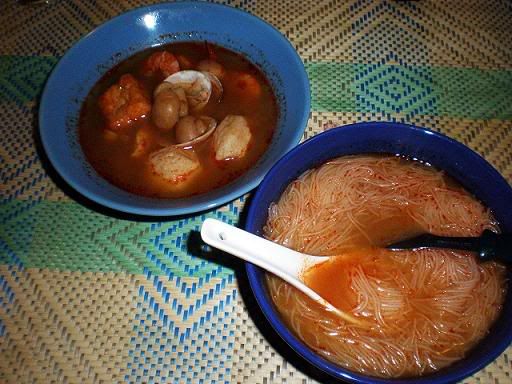 For instance, I cooked myself tomyam beehoon for dinner yesterday!
Sibeh
delicious please.
Although I cheated on the soup because I bought the paste from Chinese grocery store and added more flavourings on my own.
Look at the soup! There's a variety of seafood inside okay? Yes, I like a variety :p
Another nice thing to have on a cold coldddd night is none other than....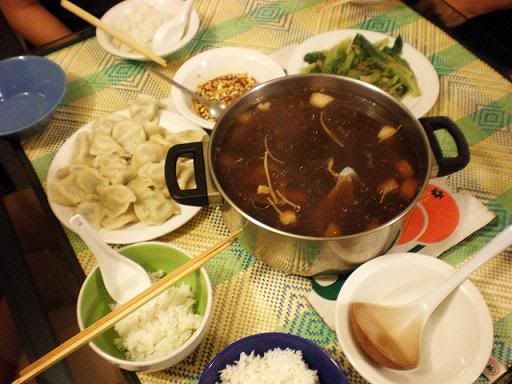 Bak kut teh!!!
I miss the bak kut tehs in Malaysia T___T Be it the wet or dry type.
And don't get started with all the Malaysian food such as satay, fish head noodle, etc okay. I'll cry myself to sleep later.
The dinner was awesome because everyone enjoyed it very much and my favourite dish of all was none other than the super spicy chilli with garlic!!! If you even consider it as a dish :p I loveeee spicy food a lot but the so-called-very-spicy-dish in Australia is NOT one bit spicy.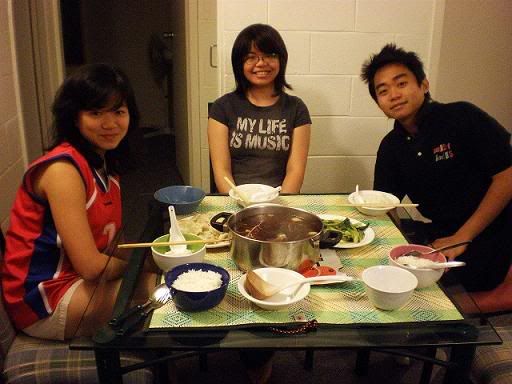 Before makan must camwhore.
The best thing that I ever moved out from my stupid old place is that I can now call my friends over for dinner whenever I like. Reason is my previous housemates dislike noise and often they are the one who invite people over for dinner and conquered the kitchen. That's why it's not fun to stay with so many people in a house at times.
Yea, don't get me started on other sucky things from my previous stay otherwise this entry will never end. Lol.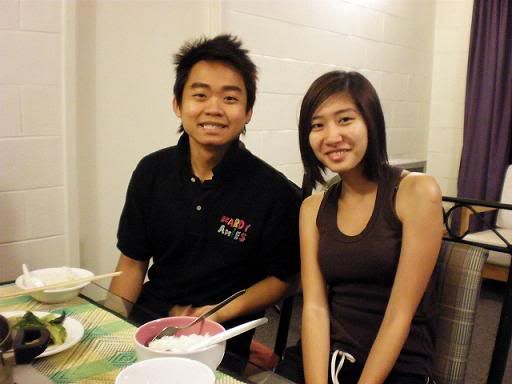 Mashimaro wanted to take picha with Suann so oklor. Take lor.
I even have slight gastric and I still have to take pic for you before I can eat. Dera ni!
DERA!!!
T_T