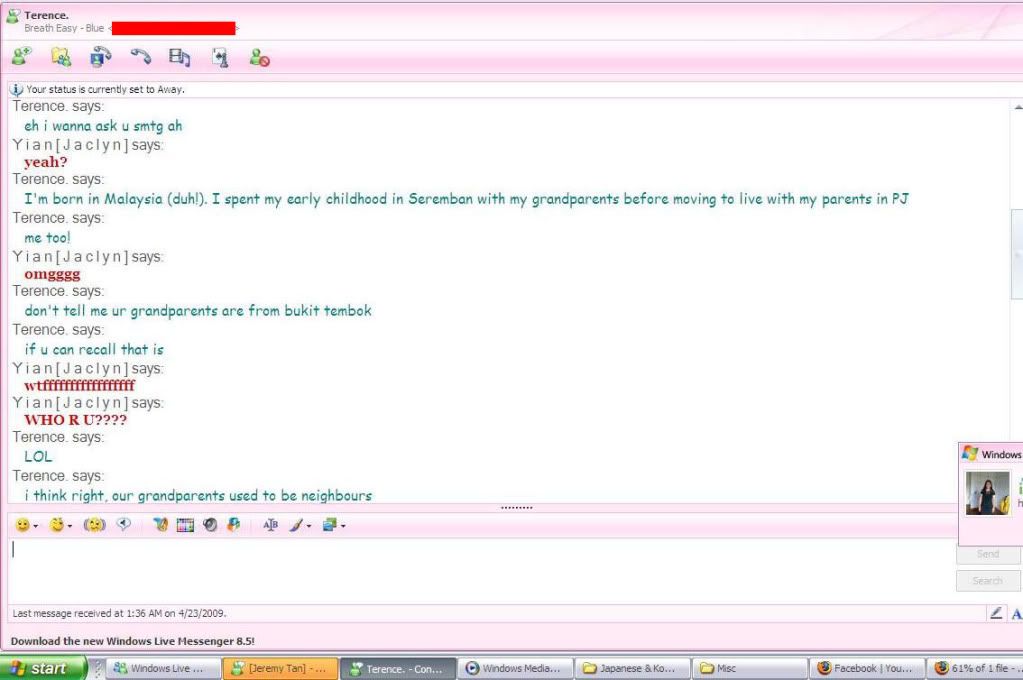 Isn't it scary???
Well Terence, any questions that you ask me regarding my life back in Seremban, I would remember for sure because the times I had back then was too memorable for me to forget. And dude, you lived in Seremban till 1 year old! You can't really say that you grew up in Seremban like I do :p
No wonder I didn't know you back then! Otherwise I could've claimed you as my childhood friend!
I think I know your grandparents too! :)
So this is what I discovered:
- Terence and I were actually from Seremban before moving to PJ.
- We both lived with our grandparents since we were borned.
- We both live in the same area in PJ (in fact, it's only 1 street away wtf!).
- We attended the same primary school (Taman Megah), secondary school (Taman SEA), college (HELP UC) and now University of Queensland in Australia!!!
- He knew my fat brother too -_-
- He knew my brother's friend.
- Despite staying 1 street away and attended the same primary school, I have never seen his face right until secondary school because I dislike prefect. And he's a prefect. Lol!'
- His parents know my parents.
- His grandparents know my grandparents.
- He knows me since young but I'm clueless about him. I failed.
What a small world! :)