Today is officially my last day of work and I'm still very emo until now. I'll talk about that next time otherwise you'll be seeing me emo-ing until tomorrow morning T_T
Alright. Let's talk about something happy ^^
Can you guess where I went to from my previous entry?
The answer is....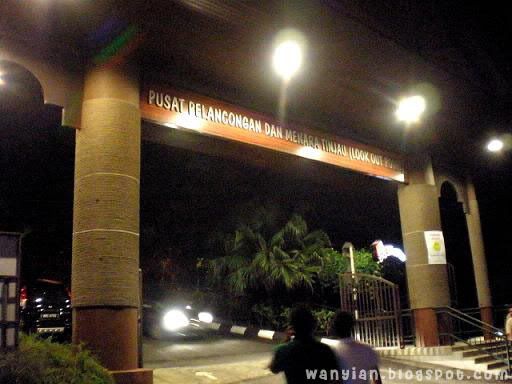 The Ampang Look Out Point!!! Recommended by Jeremy :)
I need to be VERY honest here. It's sooooooooo freaking far from my house to Ampang omg and for a moment I thought Andy is sending me back to Seremban for CNY lor. LOL.
Back to my main topic sorry. There are TWO yamcha places (and also 1 restaurant that serves good steaks according to Jeremy) which cater to TWO different type of groups. One is at a lower part of the hill where it looks 100% like a typical Malay mamak that you can find in any kampung with colourful neon lights which comprises of 100% malays and you get 0% sight of the scenery. At least you get to order teh o ais for RM1.50 from there.
The other type of yamcha place is located at the top which caters to a higher class of consumers and that place is called as....
Gasoline.
You can now roughly guess how much a glass of drink is going to cost you here. If you are guessing anything below RM5 or you are not willing to pay for anything above the amount mentioned, please proceed to the lower part of the hill. LOL.
No doubt the place is quite cosy...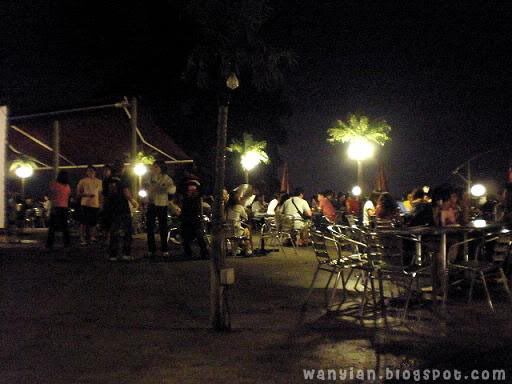 and romantic too with beautiful view of the city at night :)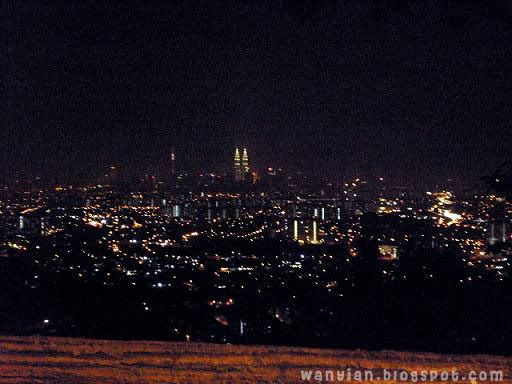 Please don't compare Malaysia and HK's scenery. Damn spoil mood.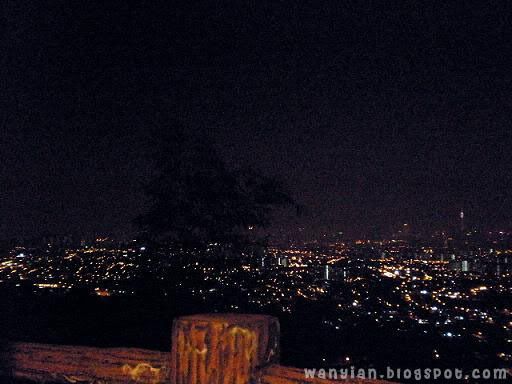 How I wish I was there with my bf instead :p
And have I introduce the guys to you all already? Sorry I'm a little absent minded lately!
The guys who kept me company for the night were none other than...
Jeremy and Phan.
They both look like brothers in the picha don't they? Like, SERIOUSLY!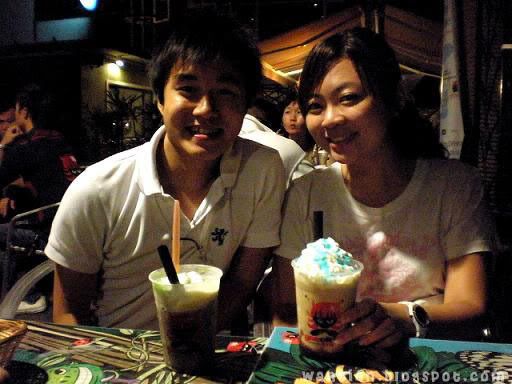 Andy and I.
Don't you think that Andy has put on more weights now in Malaysia? LOL. I swear he's heavier than me okay! Hehehe... Isn't he chubby now? So cute. LOL.
Here are what we ordered that night.
Jeremy drank hot green tea (if my memory doesn't fails me) because he was sick.
And I drank don't-know-what-blue-mountain-ice-blended although I've just recovered from sickness. I have been drinking warm water in the office for weeks and that night I just wanted to
reward
myself for having discipline because I don't usually give a damn whenever I'm sick. I just eat and drink whatever I want but this time in order not to spread to my colleagues, I pantang makan dan minum a bit :p
I love them to bits!!!
Phan ordered fried scallops while Andy ordered fried mushrooms. How tasty it is?
You judge.
After spending a long time chatting/talking crap/update each other with current life/future planning/etc, we left to explore the place a bit.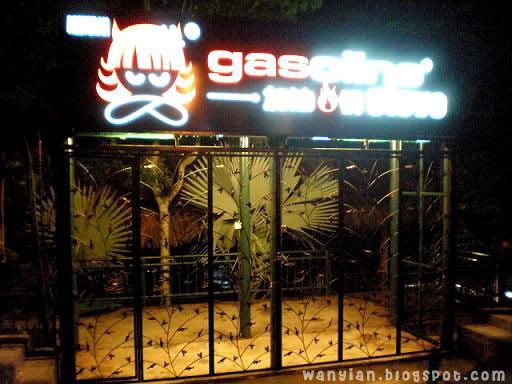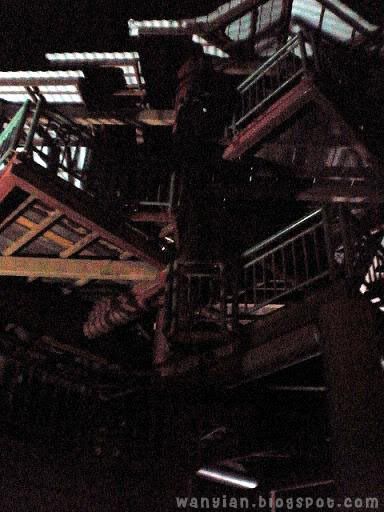 From the top of the hill, you'll get to see this!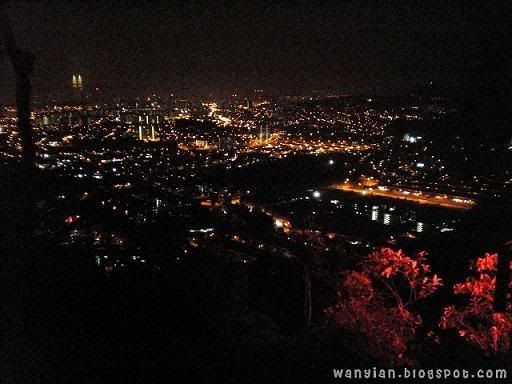 Beautiful isn't it?
The look out point is pretty alright if you ask me. I guess most of the points were deducted thanks to the services provided at the Gasoline. There are so many waiters around but services are effing slow and one of the dude didn't even bother to take Andy's order and caused us to wait for more than 30mins for his soup.
We are all very patient customers. But they are a little too much. There was once we requested for some tissues and that fella just walked off with a simple 'yes' and did not deliver a single piece of tissue for us.
Go to Gasoline if you are SUPER DUPER patient. Otherwise, head to the steak house for a good meal instead :)
Tired.Emo.Sad.And.Sleepy.
Guess I should go and meditate now. LOL.