Never did I know that I actually gave people an impression that I'm an optimistic girl after a conversation that I had with Yoke Man a couple of days ago.
After a number of unfortunate events that fall upon me in the past month, I think it's time for me to pick up the pieces and stand up once again instead of blaming the one above for being unfair and etc.
I should be who I
used
to be once again. The optimistic me.
After weeks of anger, disappointment, dissatisfaction, sadness or any negative emotions that I can associate with, I'm tired too. Time to get over things and yea, move on!
Thanks to YMan for all the talks with me whenever I'm bored in the middle of the night in MSN. LOL. We both are night owls, aren't we? :p
Moving on....
Here is a present that I
heart
SO MUCH
at the moment.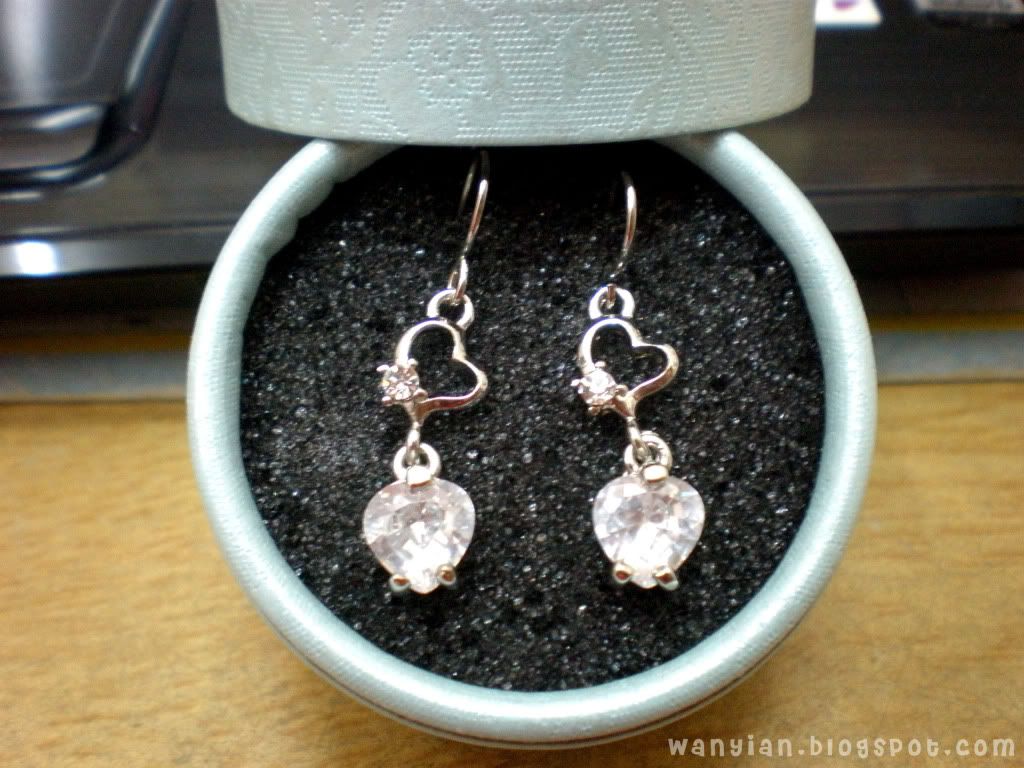 Prettier in real life of course.
A pair of earrings given by my Li Lee dear!
Damn, I love it so much until I wear it every single time I have an outing wtf. I'm so glad that LL and I actually shared a pretty similar taste in most of the things (which explains why we are so close!) except for bf of course! LOL.
So don't worry Long Ma. I won't snatch away your you-know-who ;)
On another note, I have been going out pretty often lately and therefore, I actually make up quite often too. Which is good so that my skills won't go rusty! Another news to share with you people is that....
I just got a haircut today!
It's shorter now so I no longer have the mature look like how I used to have with longgggg hair.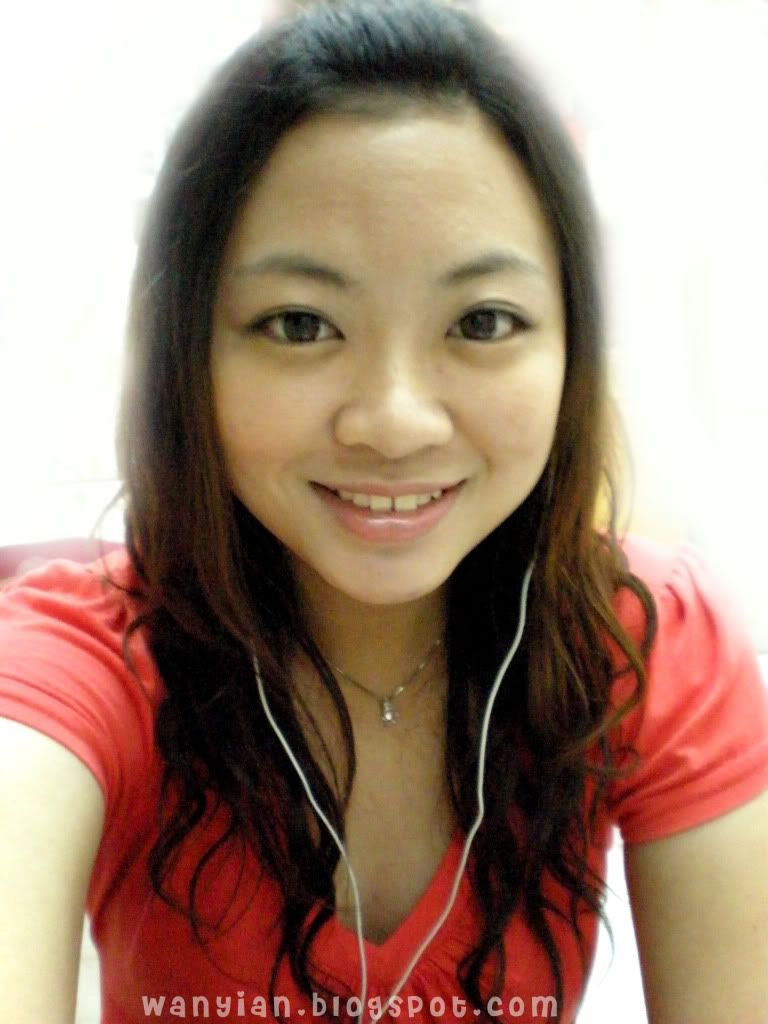 So, this will be the last time you get to see
moi
with the very long hair above :p
It kinda irritates me that whenever my hair grows till that length and have beautiful curls, I ended up having it chopped off in no time. That's because I find hair that is too long annoying! It gets harder and harder to manage too.
But don't get me wrong either. It's still long. Just that it's now considered as medium length instead of long :) I won't cut it too short too because I actually look horrible with short hair due to my round face shape T____T
And to be honest,
whenever I'm

really

upset and once I've decided to start a new chapter of life, I'll go and get my hair chopped off.
Weird right?
What a weird and bad habit I have there. But I don't feel wasted because hair do grow again. Just like life. After all the ups and downs, life goes on. It's not the end of the world, yes?
Most importantly, I look younger and fresher now! I think people might mistake me for a 17 years old girl lor! Kakaka...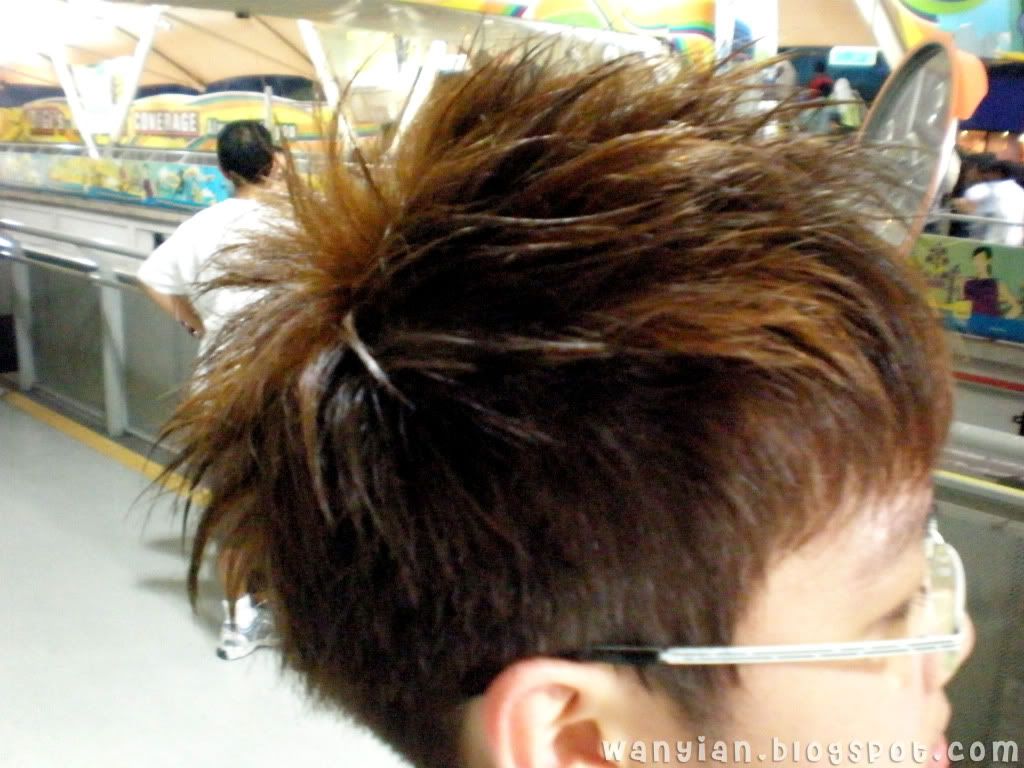 Woots! My younger brother got a haircut too!!!! Plus dye and highlight as well :) I believe that's what most school leavers will do isn't it? I've waited for yearssssss for my brother to leave Form 5 and get a nice haircut like how I would like it to be.
By the way that's Leo Ku's hair okay. Don't play play!!!!