(This is an entry that I wrote earlier so I'm going to post it up since I'm not in the mood to blog properly plus I'm pretty busy lately. Enjoyyyyy :))
During the holidays, my friends and I went for a day trip to Gold Coast again! Well, we have no better place to go other than GC because our place is just oh-so-boring :( And the nearest place we can go to is none other than Gold Coast.
Again, we rented 2 cars.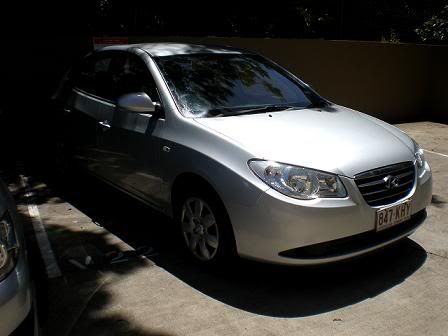 Don't know the name because I wasn't in this car. Members in this car are Jordan, Timmy, Yung Hui and May Yoong.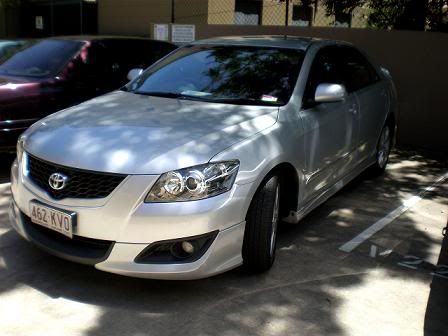 I sat in this - Toyota Aurion. It's a superrrrrr cool car with superrrrr cool driver and passengers namely Andy, Sim, Phan and Jaclyn (which is me just in case you don't know wtf).
Our cool driver Andy and silly "navigator" Sim.
Don't get mistaken. Phan don't drive
at all
but wanted to pretend that he did in this picture. LOL.
Driving along the highway, we saw another cool car....
Lamborghini! There are just too many rich people around Australia!!!!
After an hour and the half drive, we finally arrived at the Harbour Town and went for lunch in this Italian restaurant that serves fantastic steak and carbonara :)
Yung Hui (Yung) - May Yoong (May) - Phan (Kit).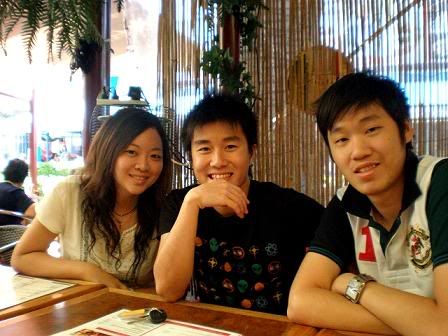 Yian (Jaclyn) - Chong (Andy) - Sim (Sim).
Jordan and Timmy went to shop and came back late, which explain why they are not in the pic.
Driver who drives to Gold Coast without a GPS! Amazing!!
-_____-'''
Next stop, we arrived at the Surfer's Paradise!
I love beaches! I can never say 'NO' to beaches!!!
Well, maybe except for Port Dickson -_-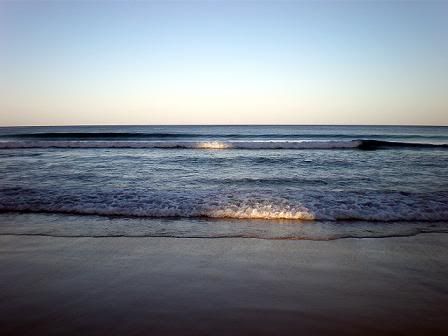 Like its name, the waves here are pretty high and hence, it's the best place for surfing.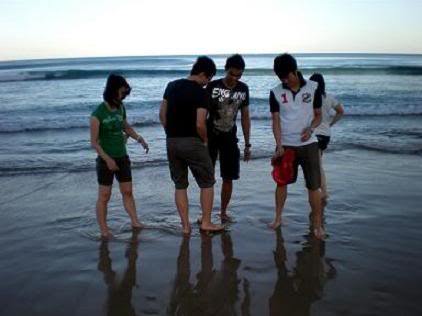 My friends were so excited.
However, the picture above reminds me of this....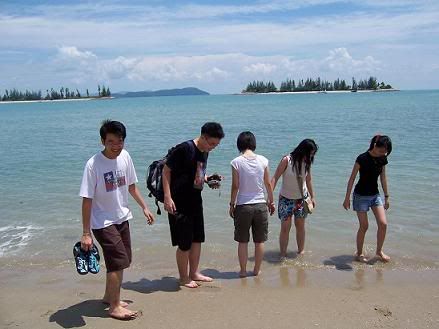 the photo taken back in 2006 in Langkawi. LOL. By the same photographer XD
Coolness.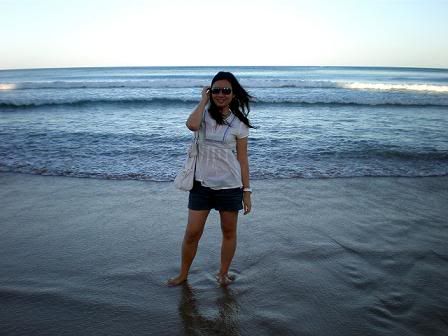 Coolness x 10000000000.
Sim emo-ing...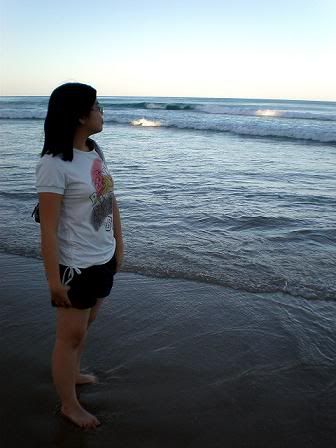 Yung Hui emo-ing...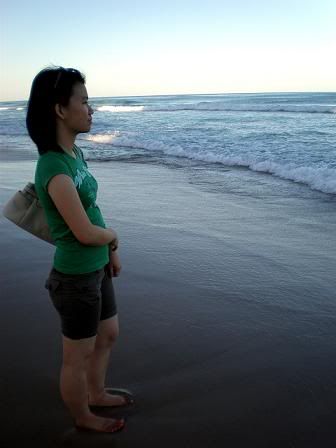 May Yoong emo-ing...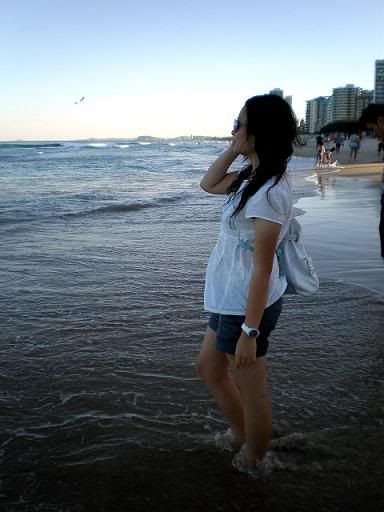 and me emo-ing...
Again, this photo above reminds me of this...
photo taken early this year in Tioman :p
Shut up. I know I have put on weights T______T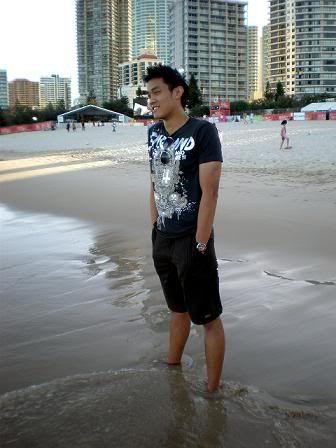 Timmy is not emo. He's happy~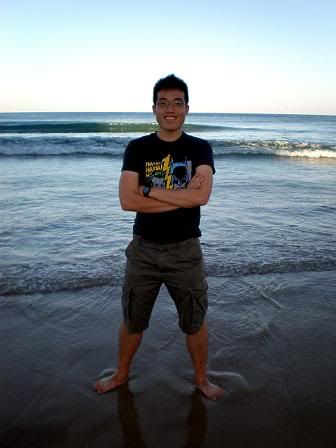 Jordan is trying to look macho.
Look at the beautiful beach!
Look at the girls now.
Look at them again.
Next, we girls pretend to look cool in the photo. Tell me if we succeed in doing it because we tried soooo hard not to laugh you know. Must give us credit :p
May.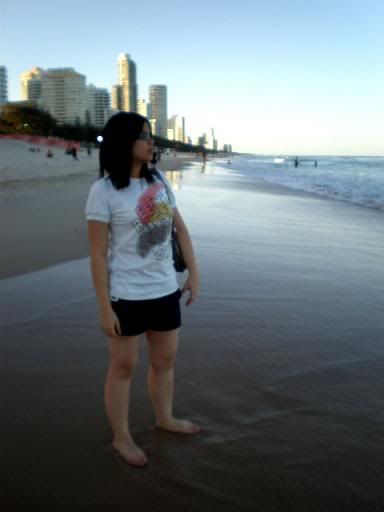 Yung Hui even borrowed May's sunglasses for this shoot! LOL. Cool or not???
Okay. I think the best should be....
Love the background
ME!!!!!!!
Because I'm such a poser XD
Looking back at the photos taken, I wasn't satisfied with my emo pic taken earlier because it was too similar to the 1 taken in Tioman. So, I requested to have another 1 taken again.
Emo Take II.
Ok or not? Pass?? Pass?????
I want to have longer legs T_______T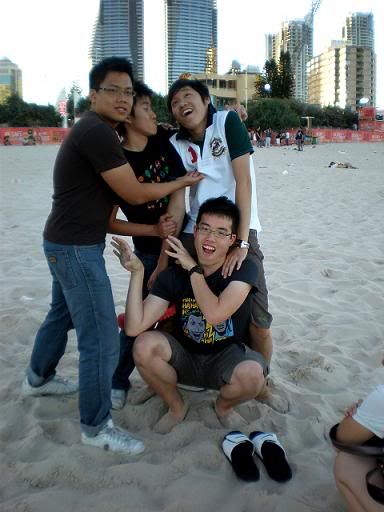 No idea what happened to the guys out of a sudden =_='''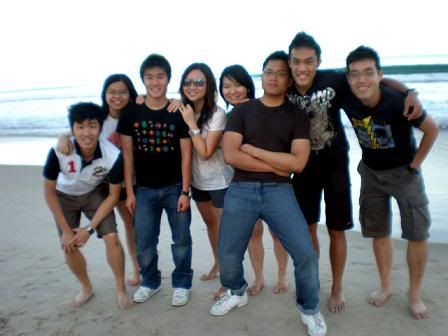 Group shoot. It's nice to travel in a small group once in a while because we'll have less hassles and more fun!
Ohya, before I forget, here's something for you to figure out!
Guess what is this cute-little-umbrella-like-footprints?
Take a guess!!! I shall reveal the answer at the bottom of this entry ;)
Guys at the entrance of Surfer's Paradise.
Girls plus 2 uninvited guests at the entrance.
Seriously they are so cute (in terms of attitude, not look!). When we girls were posing, they just joined in and this dude beside me even put his head on my shoulder while chewing on his gum! So yea, I can smell it.
Next, we walked around the place...
and the guys decided to pose while waiting for Chong to buy his Baskin Robbins ice-cream.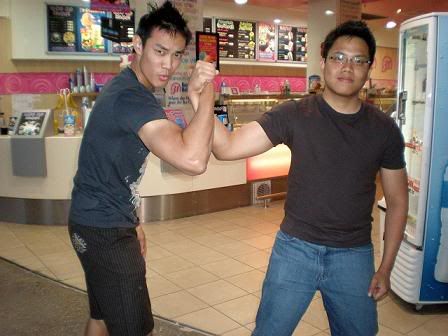 Both of them have the biggest muscles among the rest. Look at their face! Can tell that they are so freaking proud.
Everyone has muscles except for...
SIM!
I do pity him whenever the guys wanted to have such photo taken I tell you. LOL.
Again, the picture above reminds me of this....
photo taken last year in Redang!!!
Please look at Sim again. Hahahaha...
Places around the city.
We stopped by at the Ice Europa for ice-creams!!!! Ice creams in Australia are the best I tell you! So many choices, so creamy and so tasty~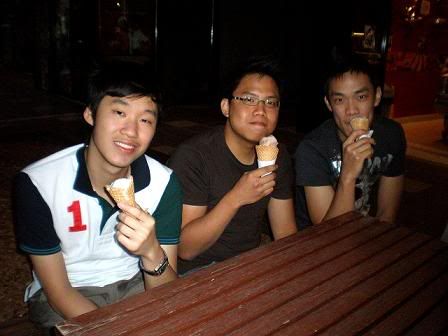 Chong didn't buy because he already had Baskin ice cream earlier. But he 'taxed' some from us
lah.
After dessert, we went for dinner at a Korean restaurant recommended by Chong.
(Don't ask me why we have dessert before dinner. I can't explain the reason behind it to you too -_-)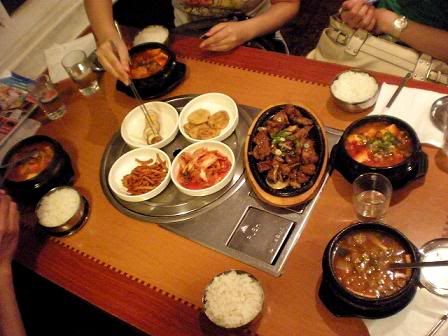 We were split into 2 tables according to cars. Timmy and friends (Jordan, May, Yung) ordered individual meal as seen in the pic...
...while we (Chong, Phan, Sim, Yian) ordered 2 plates of beef and a hotpot. Despite having 3 guys, we couldn't finish everything. What a waste.
If Ken reads this, he's going to bring up the story about the kids in Africa are starving and etc again....
After dinner, we went to the biggest indoor arcade in Australia (I think. Must ask Chong to confirm again) for some fun.
It's good to be young. Really.
It's good to be ganas. Really.
It's good to be sporty. But May, I think you stand too straight already XD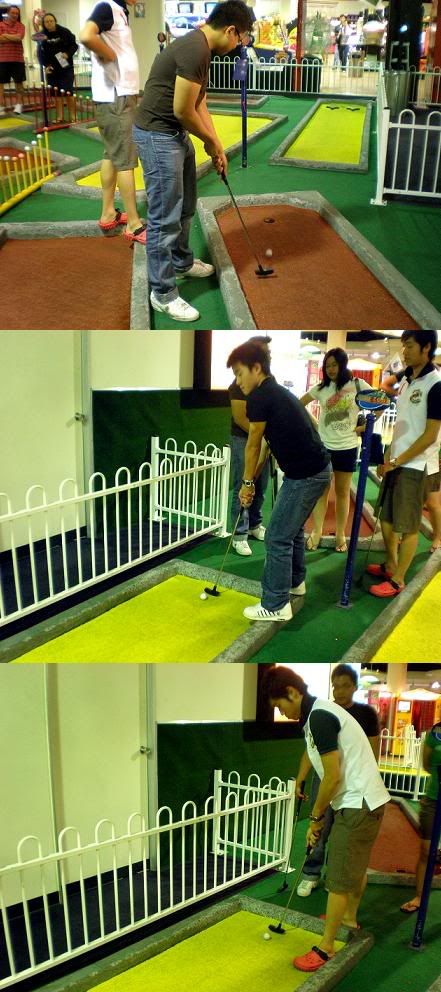 3 jokers played golf.
Your prince charming in white horse.
Pick your choice :)
Oh oh oh!!! I almost forget. All of us played
War Game
over there!!!! It's similar to Paintball game but instead of using paintball guns, we use the electronic ones. Once you were being shot, you can't use your gun for a good 5 seconds. It was a very fun game despite our team clinched the
last
place.
Hahahaha... The Asians lost to the Australians. Boohoo~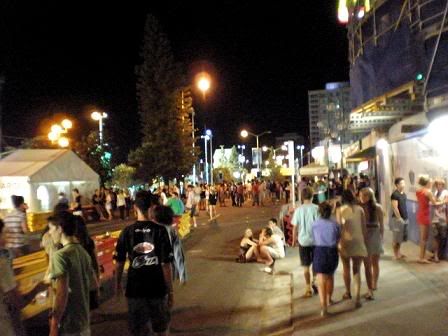 That night was very happening because there was a beach party going on. Too bad we have to leave early because we are going to Dreamworld the following day. Otherwise, we would have stayed back for the event with all the topless hunks and bikini girls. Too bad :p
So, regarding the question that I asked you to guess earlier, did you manage to get the answer?
Those footprints belong to....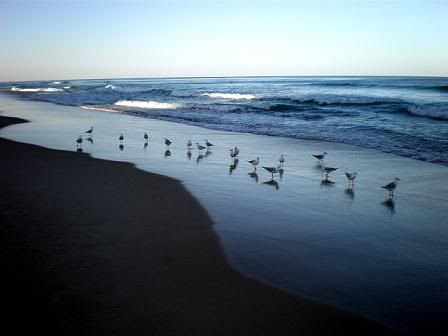 ...these cute little
seagulls!!!!
Alright. Dreamworld entry will be up next ;) Stay tuned.