I cut my thumb the other day. Guess what?
It looks like 2 lalat wings on my thumb now -______-
Few days ago I got dragged by Timmy and Sim to the UQ lake again because they said that they don't have any photo taken from there before.
My job?
THEIR PHOTOGRAPHER!!!!
Yung Hui?
THEIR TOUR GUIDE!!!
TMD.
Please ah Sim. I remember you have a camera yourself!!! Why drag me over? T_____T I don't want to be photographer only :( I'm
not
going to put up all their photos because I doubt if people are willing to see their face
only
(more photos can check out from my FB). LOL.
To begin, this is the longest bridge in St Lucia.
Very long. Very straight. Very boring.
The lake in UQ is dirty too. Timmy's expression says it all.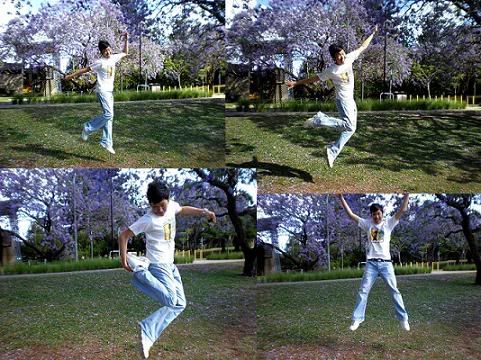 (Bottom left pic) Sim tried to imitate Siu Fai's jump. But failed miserably.
Wahahaha... they last pic is really hilarious. I have no freaking idea what Timmy is trying to do!
But yes, Timmy can jump
VERY
high indeed.
Timmy - the poser.
What the fish with that pose man? LOL.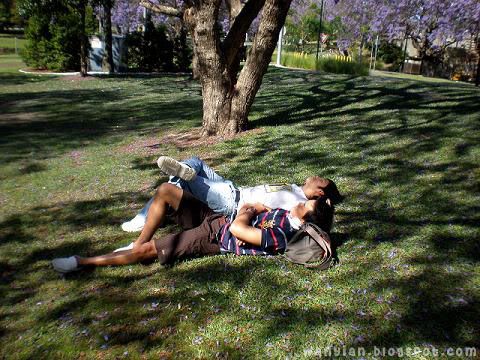 Best place to take a nap with all the bird shit around.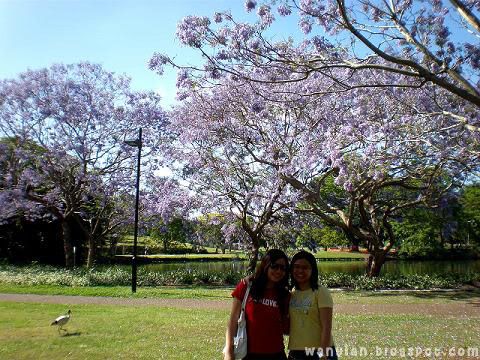 The way girls pose.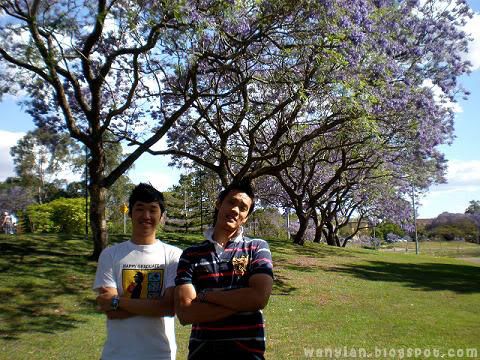 The way guys pose.
The way Sim pose for emo pic.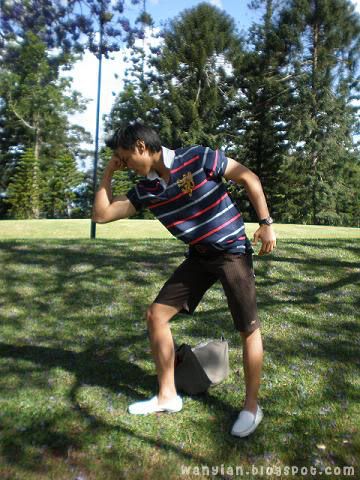 The way Timmy pose for emo pic.
Timmy doing pole dancing.
Sim and Yung Hui doing pole dancing.
(Sim, I don't think people dance like that though -______-)
I like my white handbag a lot!!! But it's a little bit dirty now T_______T
Heartache. Heartache.
"Oh look!!! Got ducks!"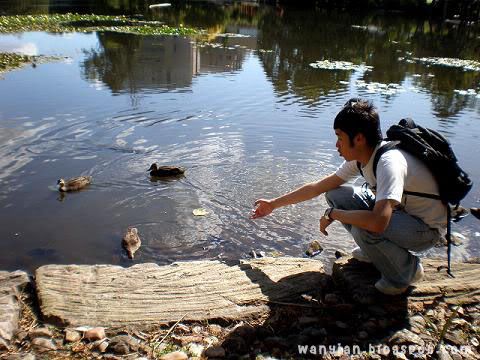 "Duckie... duckie... come to daddy"
On the other hand...
Yung Hui prefers the iguana instead =.=''''
I don't even dare to go near to take photo! I zoomed in instead XD
Not a fan of iguana for sure. I'll die if you ask me to touch it.
The way girls posed.
Cool isn't it???
I like the photo above okay!!
Here comes the way the guys posed.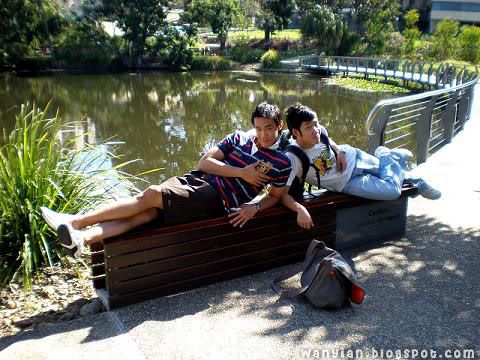 -______________________-'''''
Finally....
Oh-my-God.
*speechless*
Nobody does it better than Sim seriously.
This is my favourite photo taken on that day by Yung Hui.
Look at the clouds above and the reflection of it from the lake below. Beautiful~~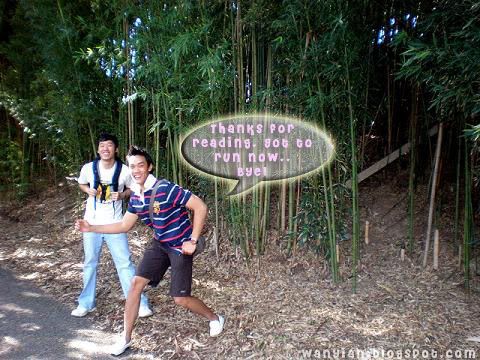 Thank you Timmy for the closing speech on my behalf. LOL.