It seems like my blog has become a place for me to write about birthday celebrations more than my thoughts.
But anyhow, it is still update on my life :)
Today's entry is of course about Timmy's Birthday.
Before I start, sorry for coming late that day!!! May Yoong and I walked all the way to Coles just to buy shot glasses for you. Are we forgiven? :p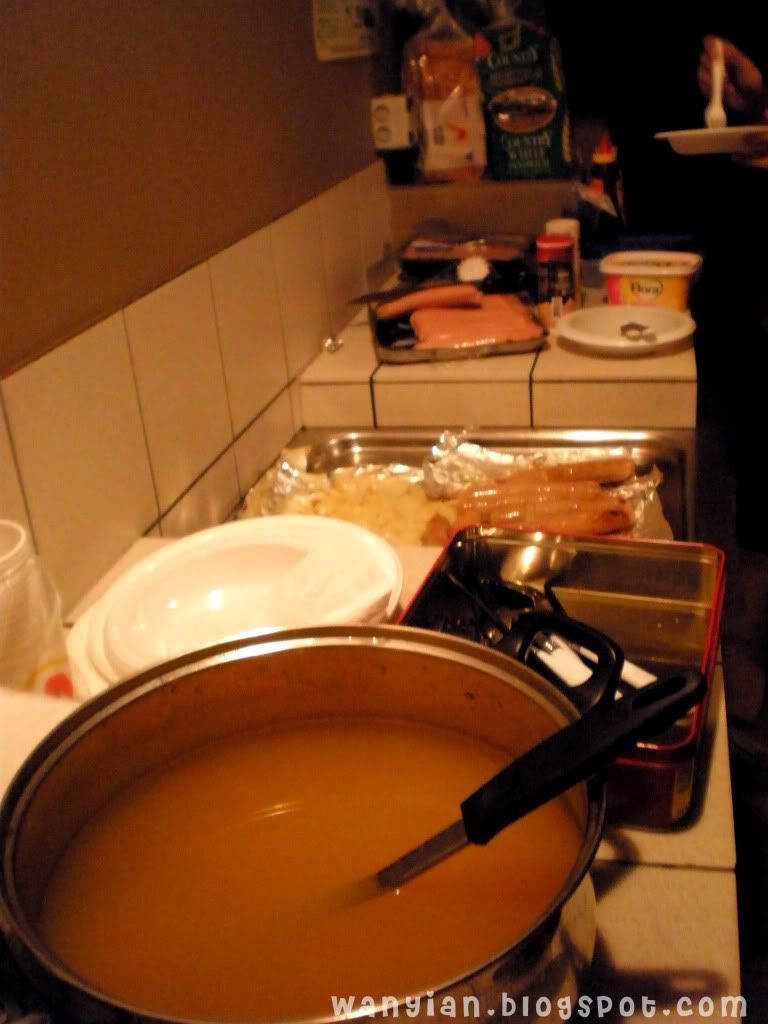 Timmy threw a very simply party just for his close friends only. Food we had on Wednesday night were barbecue sausages, sandwiches, fried noodles, orange juice (I guess) and...
baked potatoes~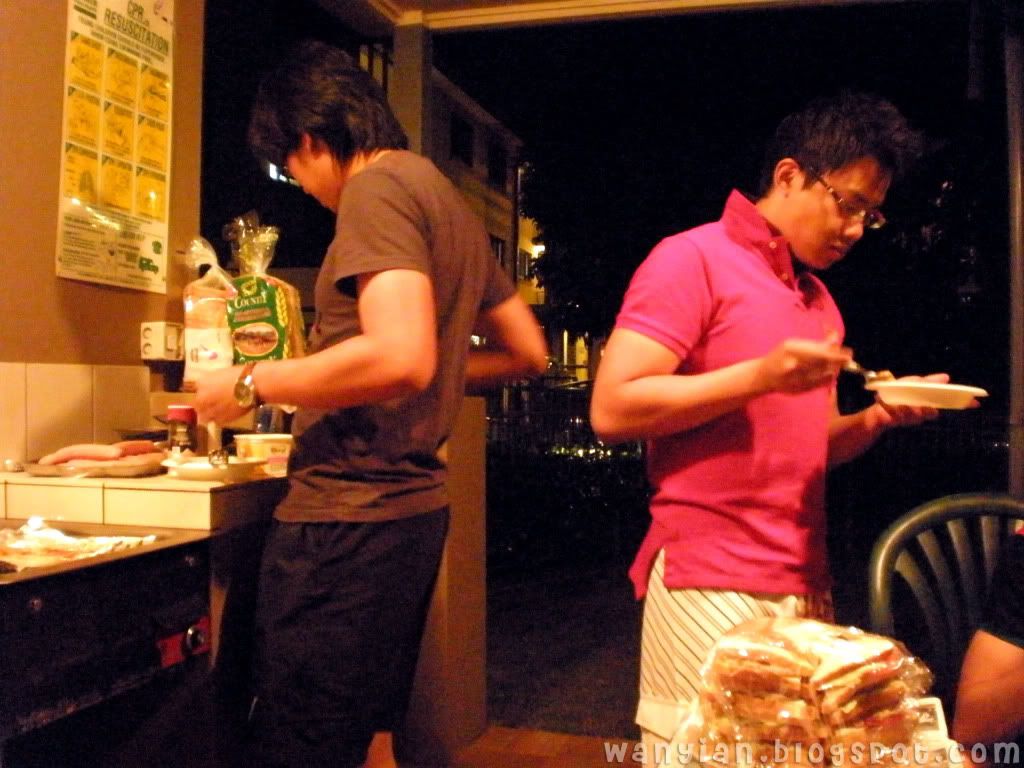 The guys were the ones who barbecued the food for us girls. How nice to just sit there and get served by the guys!
This is the priority girls get!!!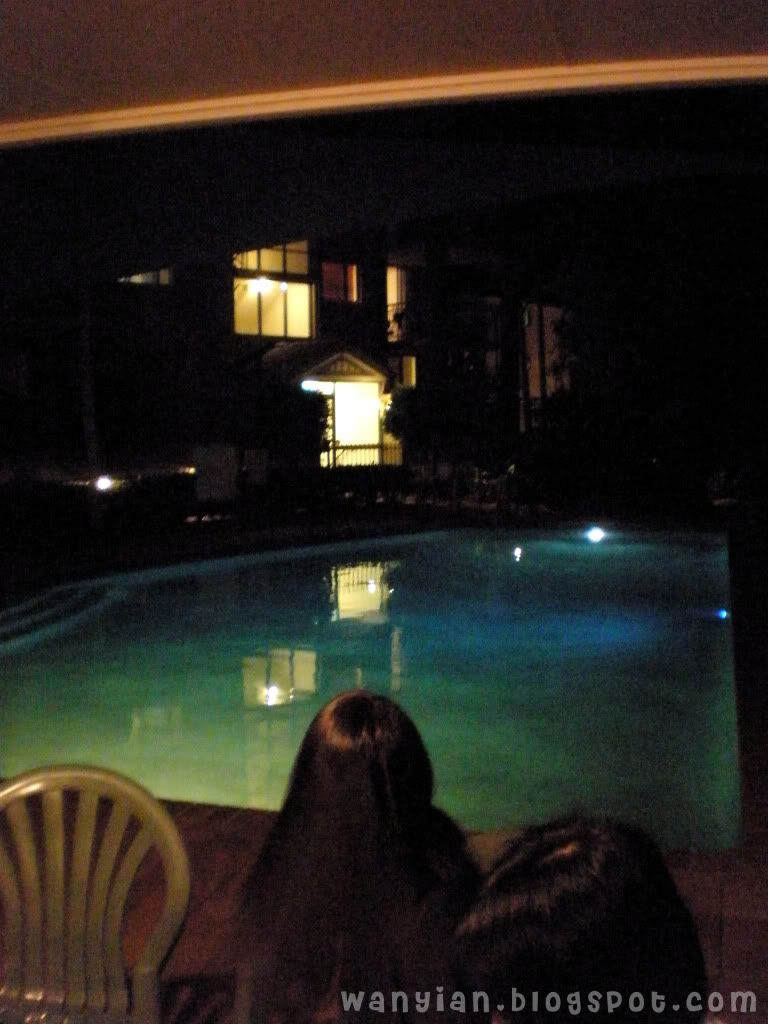 A small pool at the guys' place.
Romantic sial.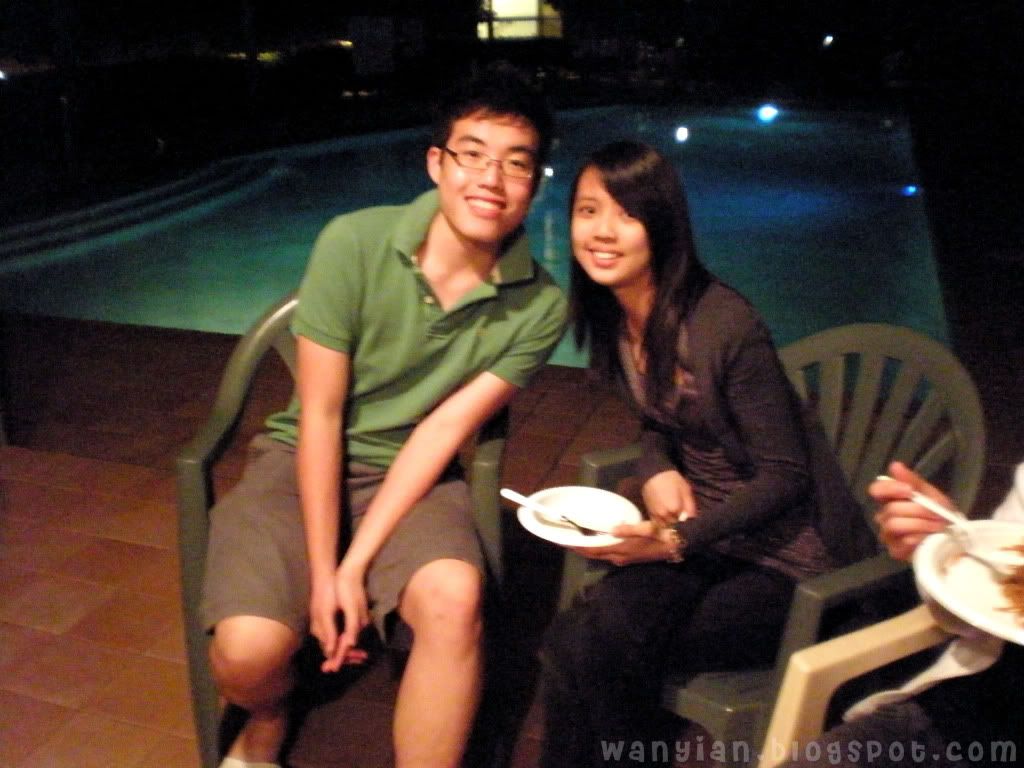 People present on that day were Jordan and Sylvia...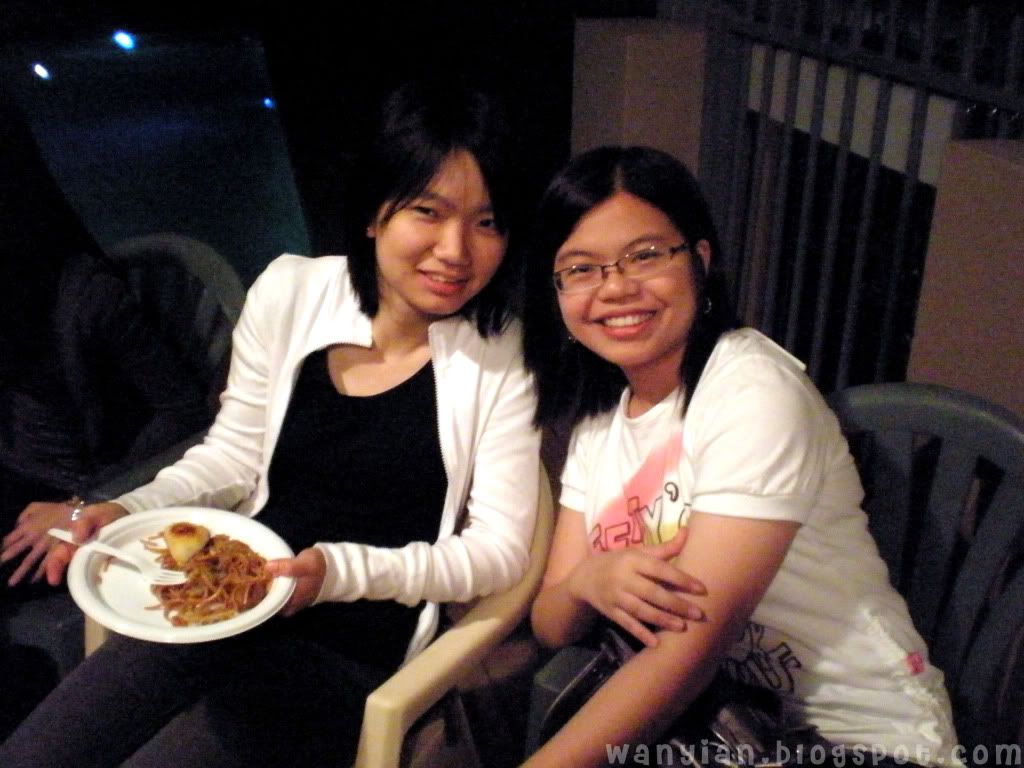 May Yoong and Yung Hui...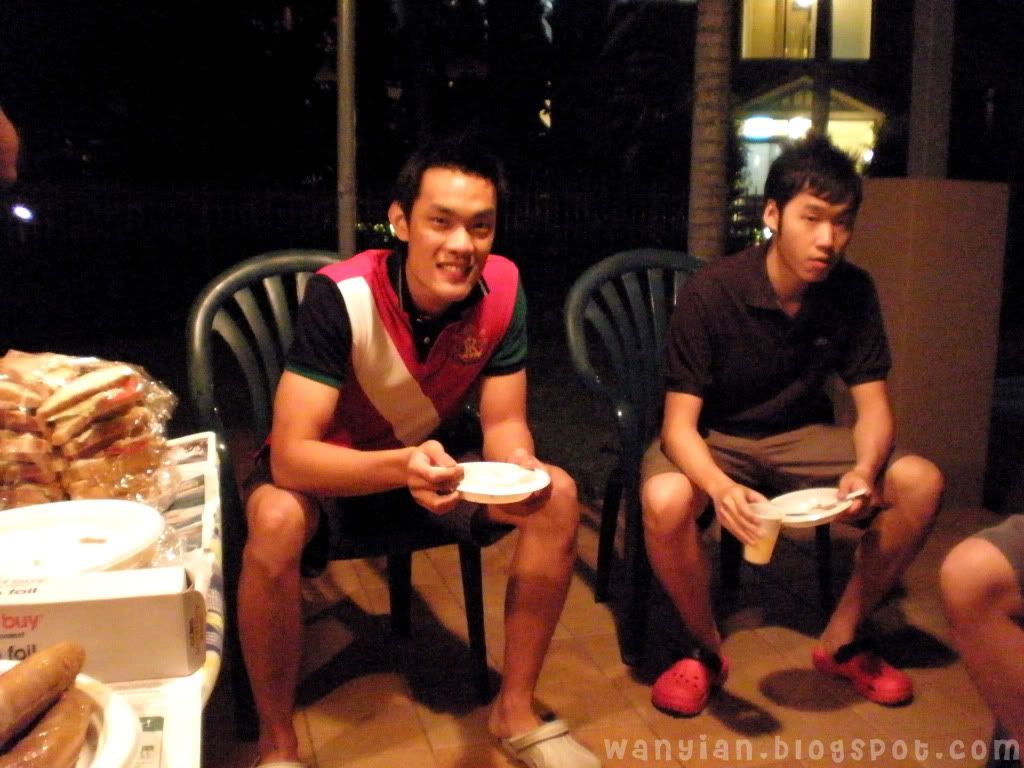 Timmy a.k.a
the birthday boy
and Sim...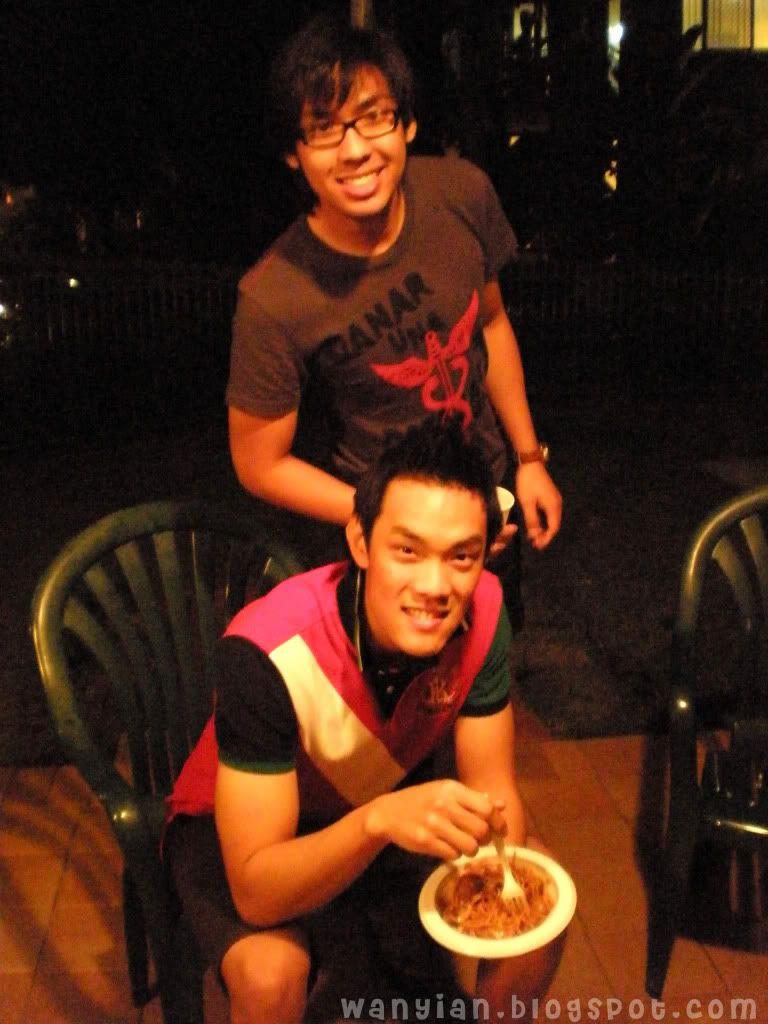 Siu Fai...
Phan...
and me myself of course!!!
Sook Mun and Yee Kar came late due to work commitment.
Seriously I didn't take many pics that night simply because I don't know what else to take! After eating, we went back to their house to play poker and watch a special video that we recorded for him!!! It's so funny and we all laughed all the way till the end~
Great job Miss A ;) Love the video!
By 10pm, we headed over to the city for some
adult stuff!!!
Really adult stuff I'm not kidding you.
Take a guess what we did in the city
at night
on Timmy's birthday???
Guess guess guess...
(Readers below 18 please don't proceed. LOL)
We went to a strip club!!!!!
Yea. I can hear you people saying
"Oh-My-God"
. Since all of us are adults now, guess we should try stuff that is meant for the adults right? Hey.... I didn't say sex!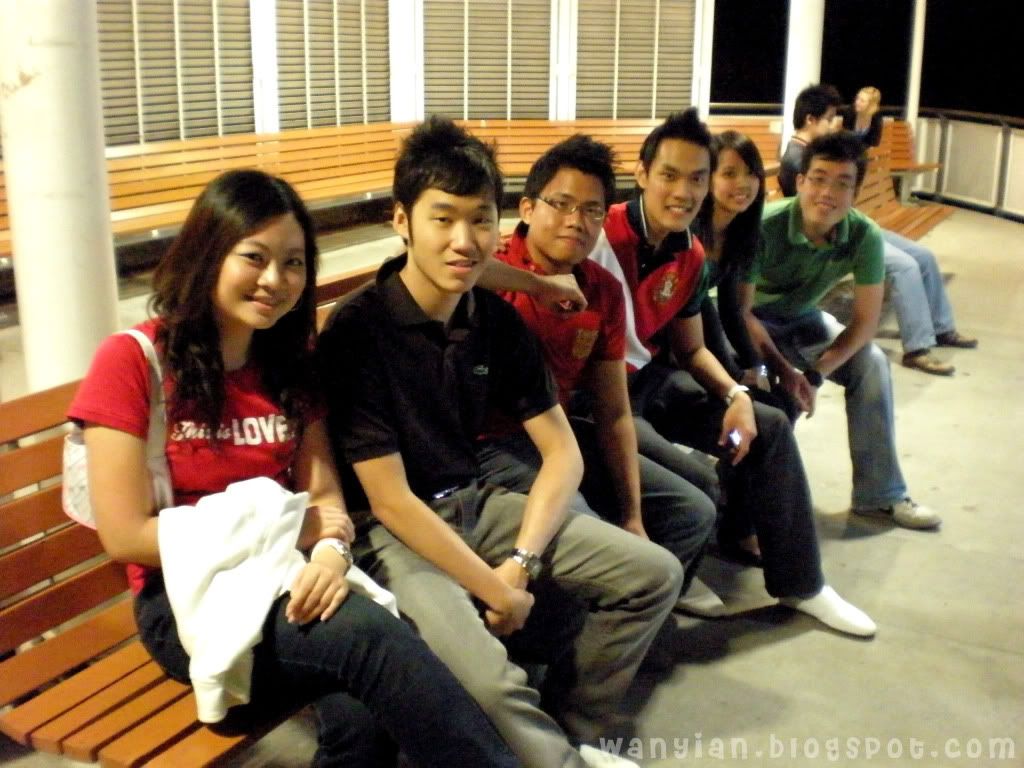 Look at all our
hamsap
faces while waiting for the ferry. LOL.
Phan purposely drink until high only go so that there'll be more excitement for him!!! Wahahahaha...
Only to know that you have to pay in order to touch the girls wtf.
Met up with Sarah and her friends before heading over to Showgirls.
Honestly speaking, I find that the whole stripping show is nothing but
BORING!!!!
In fact, all of us were traumatized the moment we enter.
Why???
Because the first stripper that we saw was a fat girl!!!!! I'm so sorry to be mean but, yeah, it's true. All of us kept laughing the moment we enter but thank goodness, there are a few hot strippers as well.
But basically they just dance a bit n strip bit by bit. Boring.
*yawn*
We left the place around 1+ am and bought some fries from Hungry Jack's before taking a cab home.
For those of you who don't believe that we really went to watch Showgirl, here's the proof.
Sorry lah. No pictures of naked girls for you.
SG3*
Only got a pic of my hand -.-
That'll be the first and the last time I enter a strip club because it's so boring :(
No male stripper also.
But it's worth the experience ;)
Wan Yian - 21 year old - Young adult - Have been to a strip club.
So cool.