Went to watch Rob-B-Hood on the first of screening which is on 29/09/2006 in 1utama. I am totally clueless how Jordan managed to convince the ticket fella allowing us to purchase the seats that people booked. Maybe he's good in negotiating or he's just LUCKY!!! Muahaha....But no doubt, we got a really nice seat because the seats were in the middle. Fabulous~
The movie was GREAT!!! Damn best!!! All because of baby Matthew *drool* Hehehe..Actually my main mission is to watch baby Matthew. I mean, everyone knows that i loved baby to the max wat. Let me drool a bit la. Moreover, Jordan promised to get me a pail to store my saliva. This movie is really hilarious and
baby Matthew is the cutest baby on earth
!!! I also want to kidnap him la. Problem is i cannot fight like Jackie Chan oni...
After movie, MFai joined us for lunch/hi-tea/dinner (i didn't eat lunch & MFai said it will be his dinner) because the time was around 4 something like that. Had our meal at Jetty and the atmosphere is quite nice except for the smelly river and the noisy LDP highway =_='''
We (me, mfai, jordan n sylvia) spent almost 2 hours walking around the 1utama looking for Timmy's birthday present. Chong hinted that Timmy likes shirt with badges OR polo shirt. Therefore, our 1st choice is to get him a t-shirt with badges but.... the badges is nice but the color is awful n vice versa.
2 guys were obviously tired and MFai went back to work because he has been "taking his dinner break" for more than 2hours. That fella ar, not afraid that his boss belanja him makan. Not big meal but makan sotong instead.
So, we decided to buy him a simple but branded polo shirt instead. Because we really cannot find a shirt with nice badges and with the right color t-shirt. Settled for a polo shirt in Adidas then. Next stop is the Celebrity Fitness where a fella named James or something attended us. That fella ar, who also touch 1. At first i sat beside him and he kept touching my thigh n shoulder. Sylvia kena too.
Maybe he touch girls is normal as he's trying to be friendly with us. But after a tour around the place, Jordan sat beside him and he touches Jordan too!!! Muahahaha..... Now, that's way too friendly! Personally i don't mind because i know that he's being friendly but Jordan felt very uncomfortable being TOUCHED that way. Hahaha.... He's not gay la dun worry (i guess so...)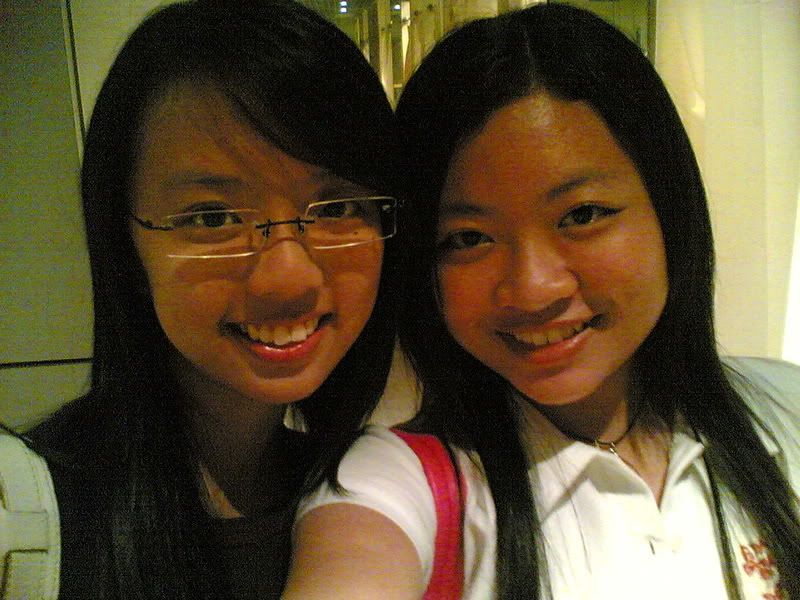 Picture taken in the Celebrity Fitness's toilet =_=''' Nah, it's not smelly at all ^.^