What would you do when you wanted to play pingpong but you don't have the bat? The DSA lady wasn't there when Chong and our gang wanted to play pingpong. So, guess how they play pingpong without the bat...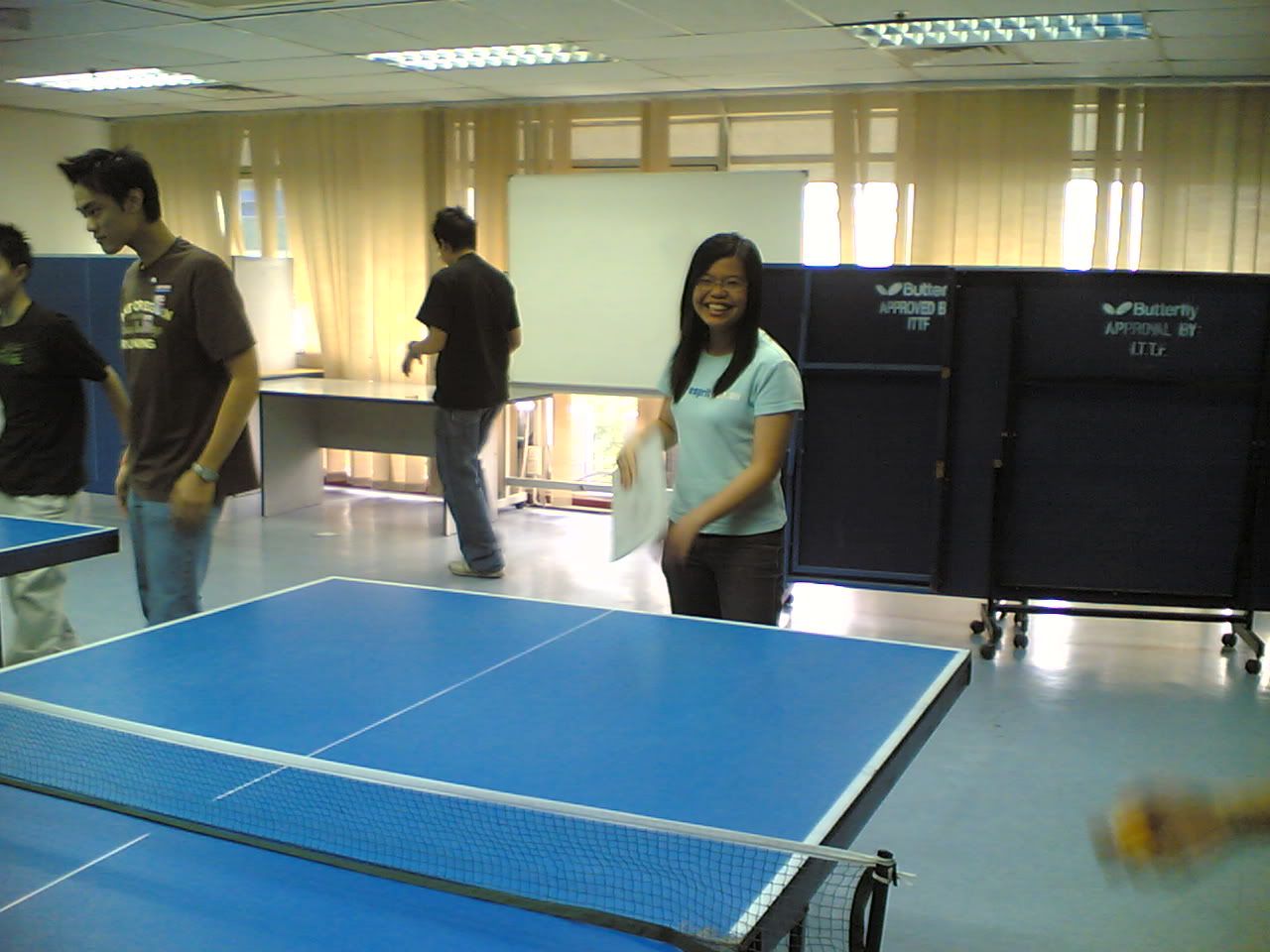 Use your file...
Don't like?
Use the Digi's postcard then
Still don't like?
Use your hand la then. Like what Timmy and Chong they all did!!!