Human, as we get older, we tend to think back about the past or the things we did. This year I'll be turning 19, or u can call it as 'the last year being a teenager'. I don't care...i want to enjoy it to the max! Now i felt that time passes so quickly and life's so short...
However, let's refresh a little bit of the past memories that i had throughout the wonderful year of 2005, which is the year i experienced the most 'First time' in life...Actually, i hoped that i remembered those important events la!
During the early of the year, originally Teng, me and YMan is suppose to sing Jay Chou song in Pyramid where the winners get to perform in front of him. Too bad last minute YMan changed the song cuz 'Wu Ding' kenot work in karaoke mode. The person with
fantastic
Mandarin like me is very unlikely to learn up the lyrics in just 1 night. So, oni Teng and YMan performed and I..... bcame the camera girl T_T
Well, atleast I got to see so many local singers at the same time too.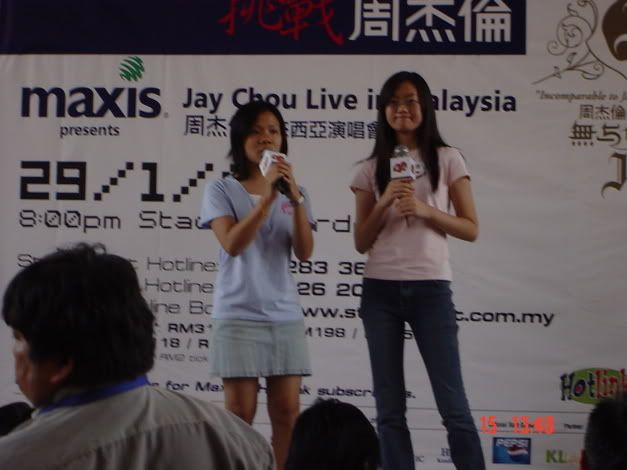 Teng and Yman performing in front of the crowd (Jan 15)
Later that month, i got to attend Jay Chou's concert in Merdeka Stadium, 2005. I was so delighted bcuz long time didn't go for a concert d. Fuuhhh....so many leng chais there!
In early March, i went to Genting for the second time with my Form 5 friends. The first time is in 2004 (go there just to take class photos). Well, i can say that this trip was probably the most memorable trip ever! We played ALL the games in the Theme Park included the 'Space Shot'(which is my first time!). We had so much fun from morning till midnight. I still remember how we 'kau chai' from F.O.S and make some new friends while playing bumper car at night.
It was also the first time we celebrated Hui Teng's birthday in Genting. We had to pretend that we forgot bout her bday and continue to play until midnight. Quietly, Wendy and I sneaked out to buy her a mini cheese cake from Starbuck in First World for her, which is darn expensive! Then, we both gotto squat in front of ppl's room door in order to light that damn candle which takes centuries to light. I was so worried if that uncle or auntie open the door (bcuz i was laughing away) and thought that i was trying to burn their room. They didn't of course... ;p
Entered college and got to meet many new friends like Li Lee(my 1st college fren) and then followed by Zixian, Mayyoong and so on...This is where our journey begins!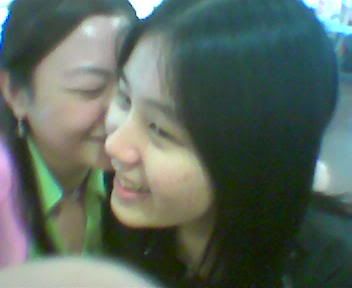 my 1st kiss is given to SY during her 18th bday...*shy* Gimme back my 1st kiss!!!
See Lee Hom for the 1st time in Sunway Surf Beach with Teng and meet up wit many frens there (April 25). LHom is soooo handsome!!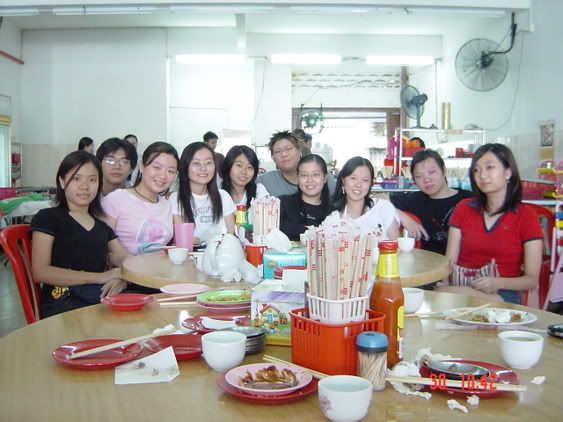 The 1st class gathering of the year (April 30)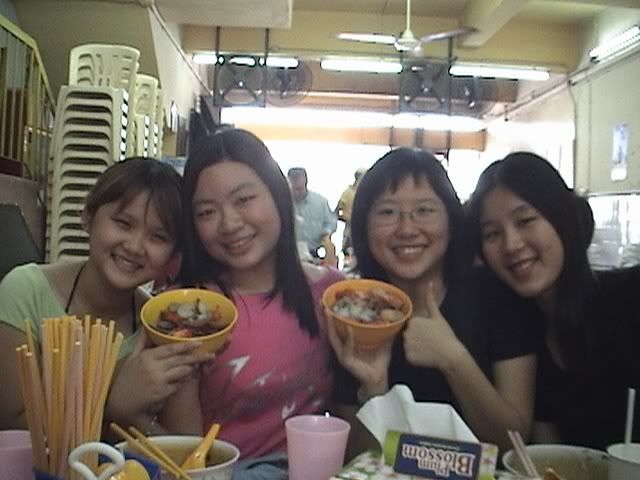 Went for da 1st
makan
trip (i suppose) in Segambut with college friends (May 13)
Angie's still there with us. Still a good memories isn't it?(May 13)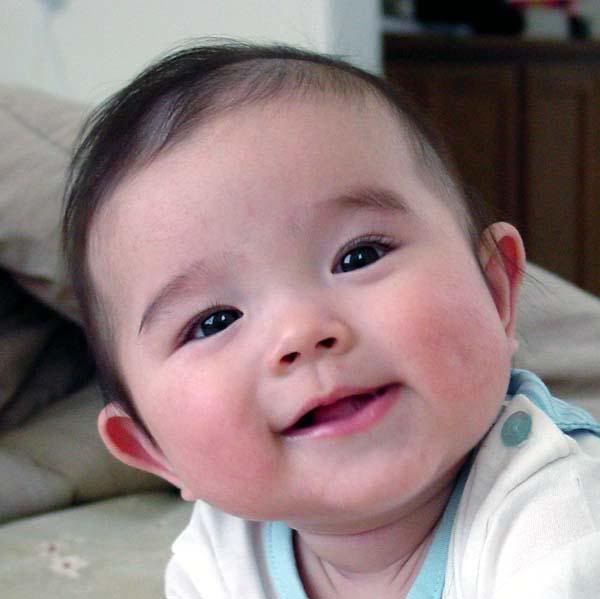 Met the 1st love of my life....Gallen. (May 22)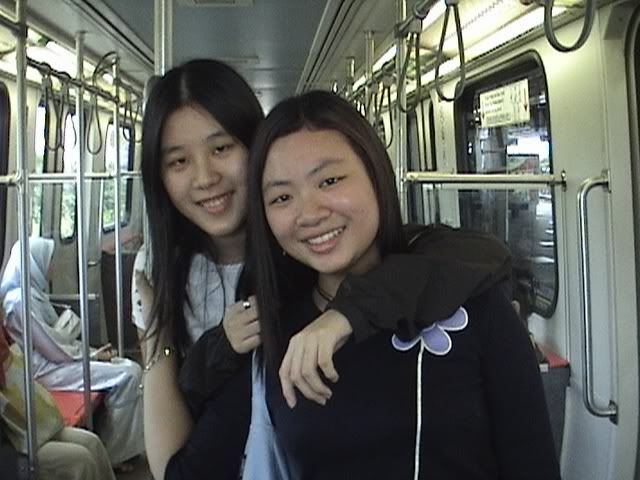 First time taking LRT with a bunch of college friends. Also my 1st time making so much noise in da LRT (May 20)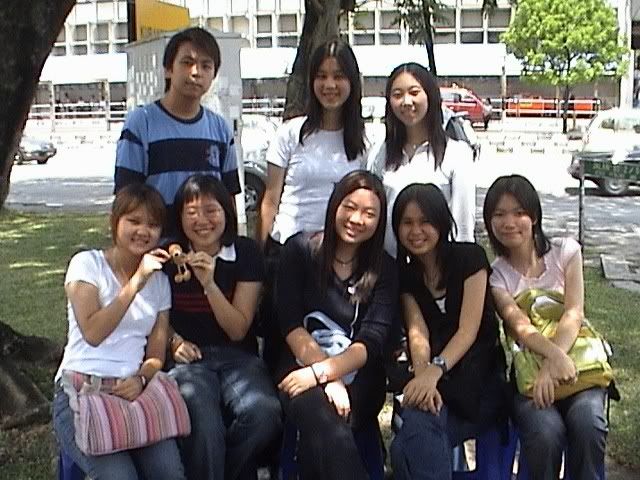 First time going out wit Edmond after becoming my son. Funny hairstyle that time (May 20)
So fun isn't it? (May 20)
First time meeting FIR and got their signature. Something really sweet happened during the autograph session *drool* (June 9)
My cousin brother finally got married and that's da 1st time i wore a skirt after many years(June 25)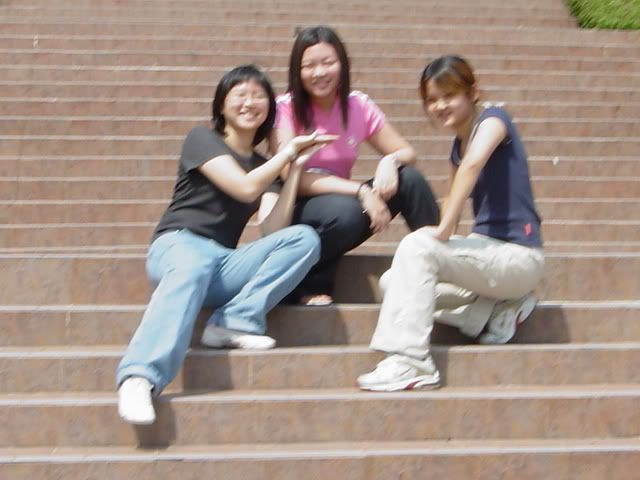 First time went to a park with friends and first time walking around the park at 3sumtin pm! Super hot....First time getting to know that Zixian is very afraid of monkeys. (June 7)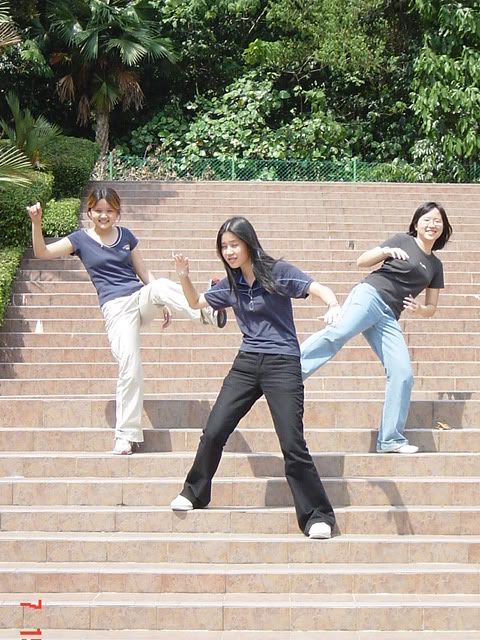 'Best Picture' of the year. Or perhaps, the 'Best Pose' of the year! (June 7)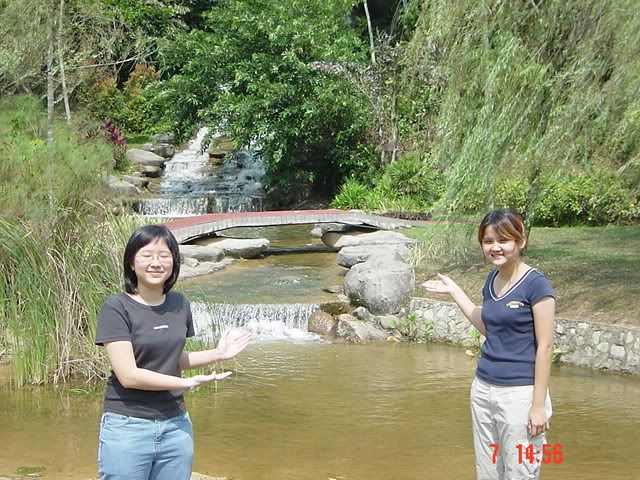 First time promoting for Malaysia for the 2 of them? (June 7)
The day my blog was born. Must thanks to Shu Ying for introducing to me and teaching me many things bout blogging. (June 14)
For the first time where my old fren meet up wit my new fren. Which is the day when Shen Ling met ShuYing in Sg. Wang (July 29)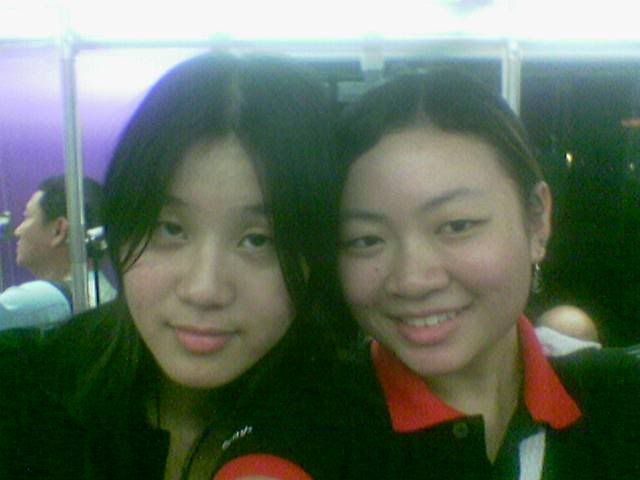 Working for the 1st time at the PC Fair. Eventhough it lasted oni for 3days but i've learnt sooo much. Not 2 forget the funniest taxi ride ever! (August 5-7)
The best part time job i've ever gotten! (August 5-7)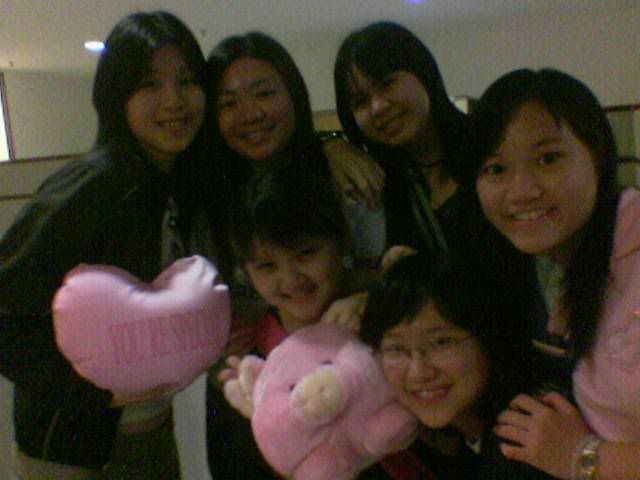 My most memorable bday ever! (August 11)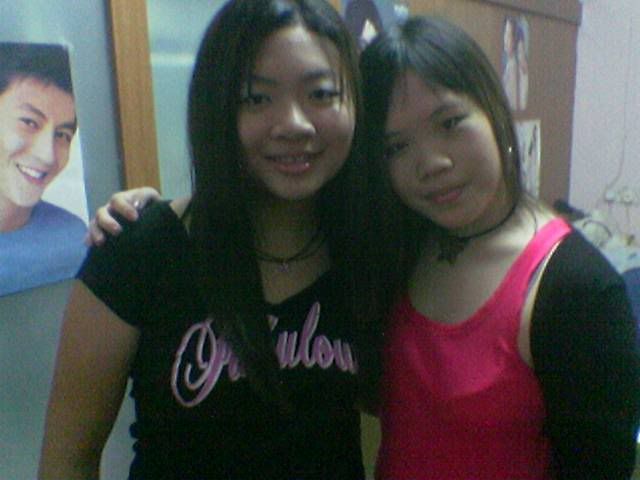 First time staying overnight in SLing's house and my 1st kiss on the cheek was given to a stranger during clubbing. Thanks God he's not ugly...(August 11)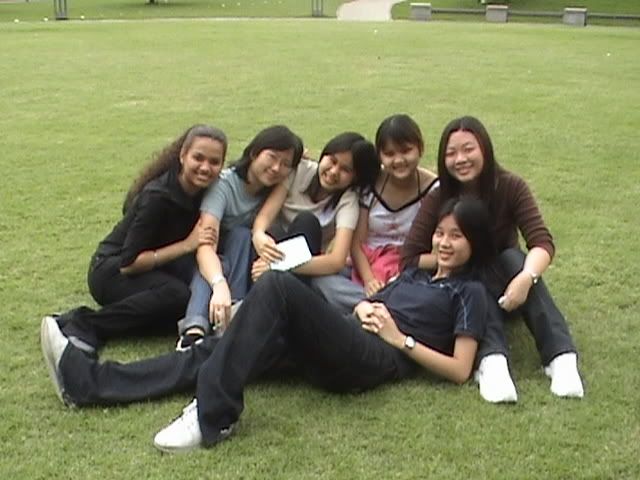 My favourite picture taken so far.. The best and most fun assignment i've done bcuz...(August 26)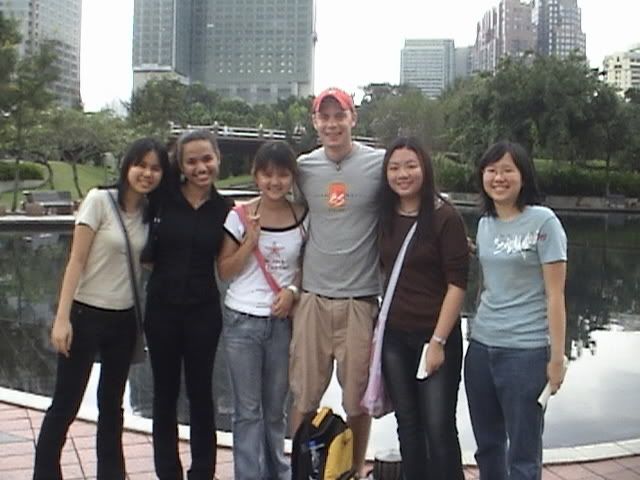 We get to interview and hug a handsome guy leh. Which assignment allows us to do that? (August 26)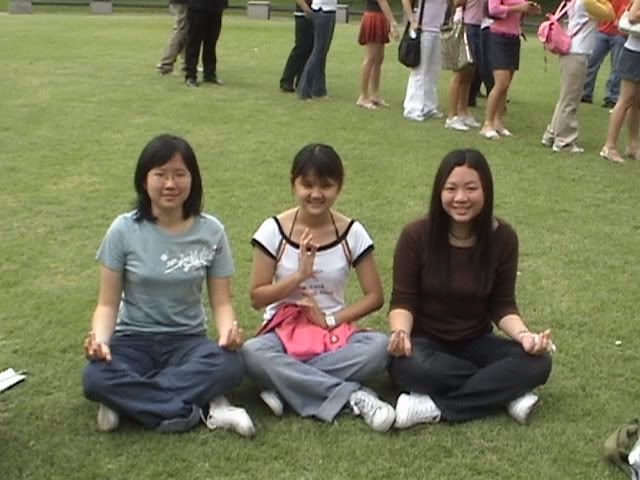 First time meditating in the KLCC park (August 26)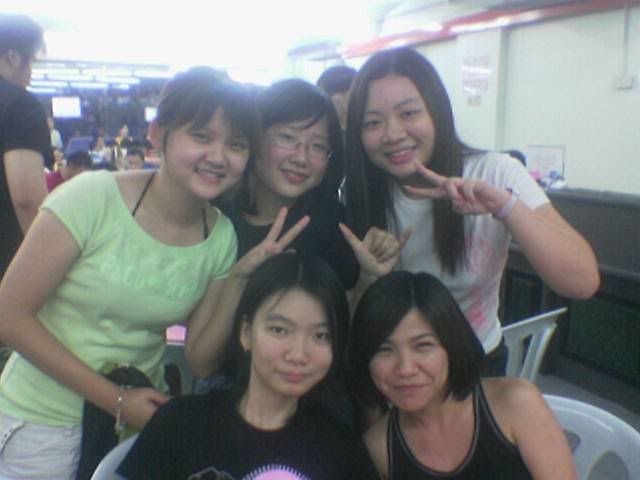 First time seeing Takuma eating non-stop =_=''' (August 27)
Most tension atmosphere ever during the 2nd sem. (Sept 14)
Another 1 of my fav pic...First time seeing everyone wearing skirts! (Oct 4)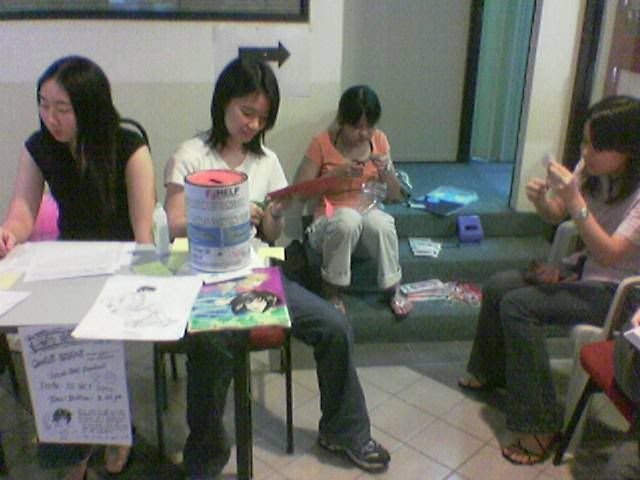 First time organizing a charity sales in HELP (Oct 12)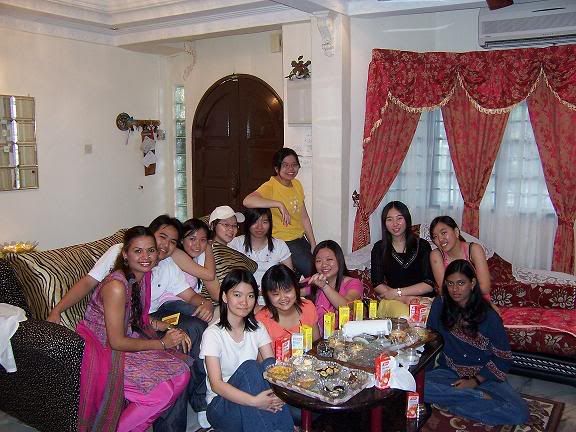 The first ever Devali celebration i've ever attended-in Manpreet's house (Nov 2)
First time sleeping on my
friend's parent's
bolster -_-'' Hope Manpreet is not reading this..(Nov 2)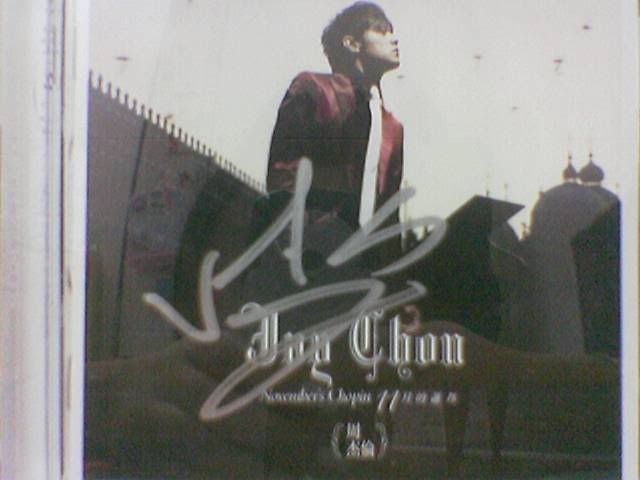 Went to see Jay for the 2nd time and i got close up with him and his autograph on that nite (Nov 22)
I think it's my 1st Christmas eve party. Not sure whether i've went for christmas party b4 or not. (Dec 24)
Went for da 1st New Year eve party (Dec 31)
Besides all the above, of course i had attended and celebrated countless of birthday parties and outings. It was indeed, extremely fun and memorable! Hope i'll get to experience da same thing again this year. I can't really remember all the things i did in 2005. Maybe, u can tell me if i've missed anetin =)