When i arrived at Dunkin Donut, Shuying was already waiting over there. So smart looking...reading a book with a cup of coffee sumore. Then, we walked over to Strudels to buy LiLee's birthday cake. Then, headed back to Dunkin Donut to wait for the rest to arrive.
When everyone was here, we make a move to the Strudels and gave her a birthday surprise. Sorry to celebrate your birthday a day earlier bcuz many of us were off on friday. Paiseh ah~~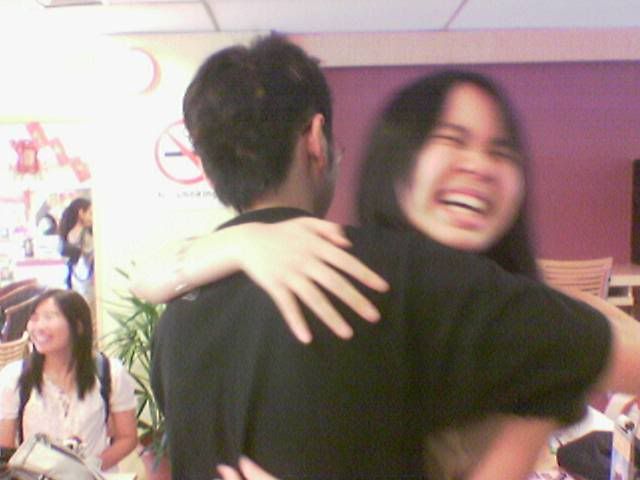 Her day started with a warm hug from her bf..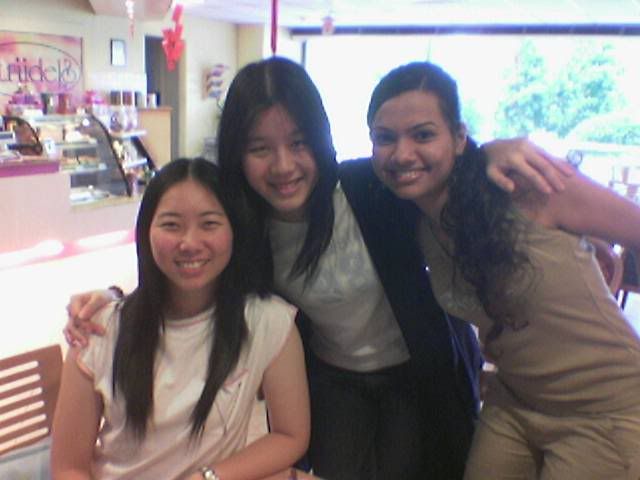 Vivin -> SYing -> Manpreet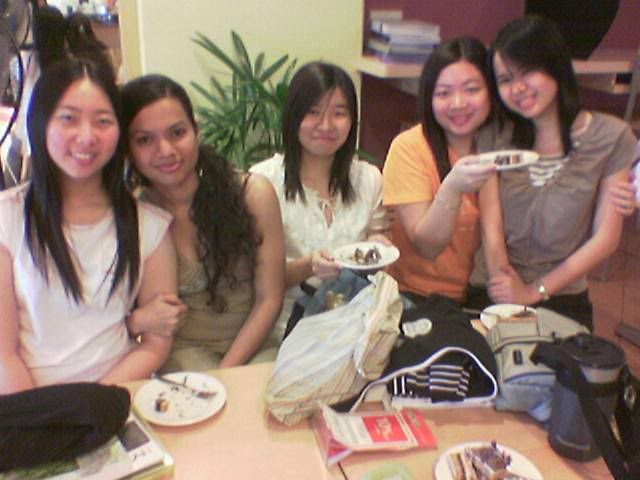 Vivin and Manpreet : We both are the sweetest couple
Me: Come long ma...Let me feed u...
LiLee: Wah...so sweet...Eh? Not scare later Sying or MFai whack u ar?
Me: Come la...i alone wrestle with da 2 of em
Irene: T_T Nobody share da cake with me...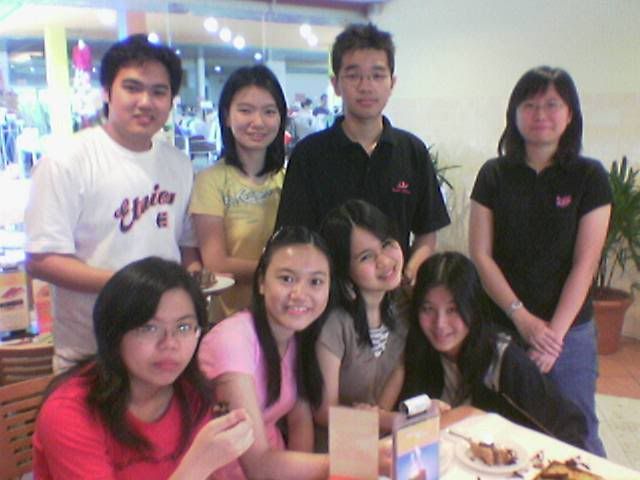 SYing squat like
'pangsai'
de? -_-''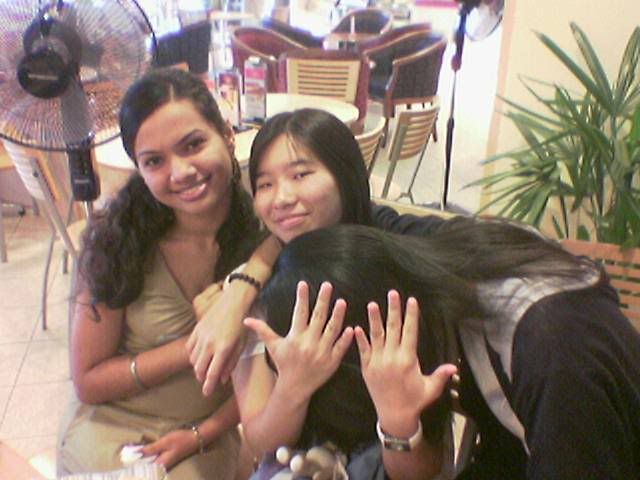 Say i
pangsai
? I no face liao...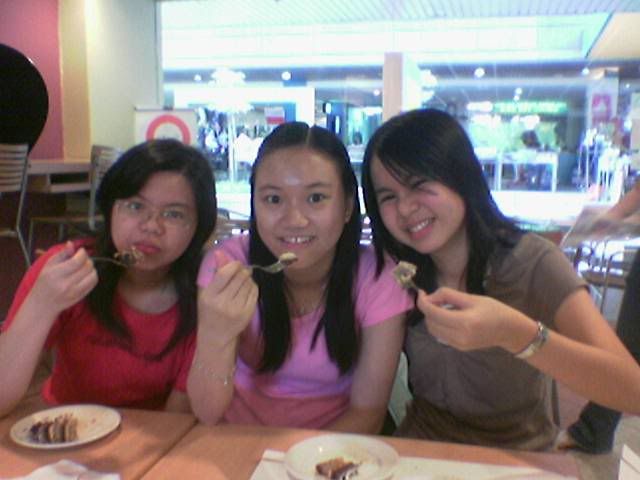 Yung Hui -> Fang Yien -> Birthday girl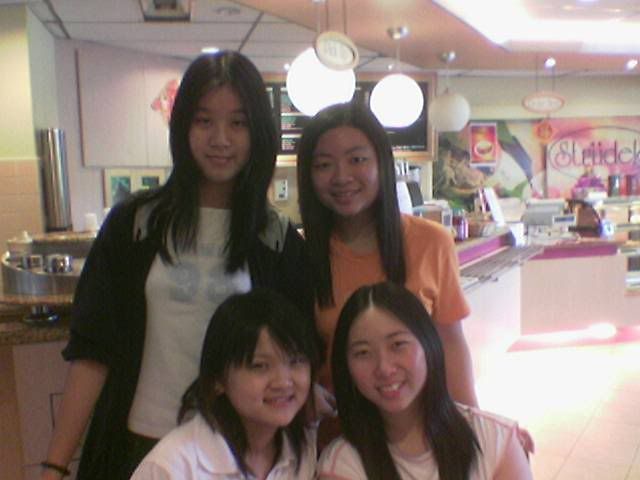 4 girls with straight hair..Well, oni sying's 1 is naturally straight...Da rest, straighten de =P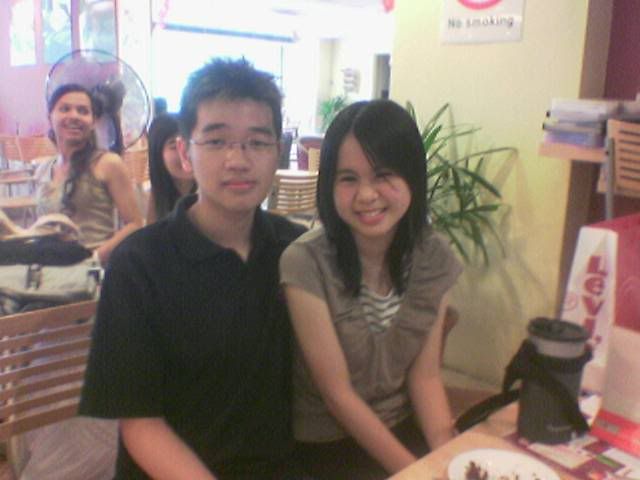 Couple of the year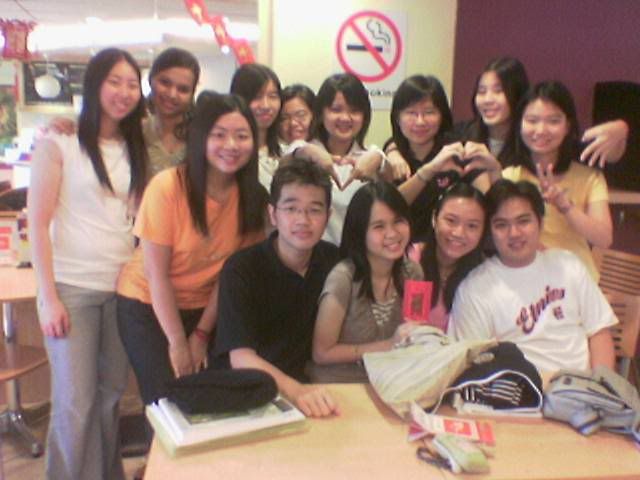 1st group photo.. Y yhui left da head oni de?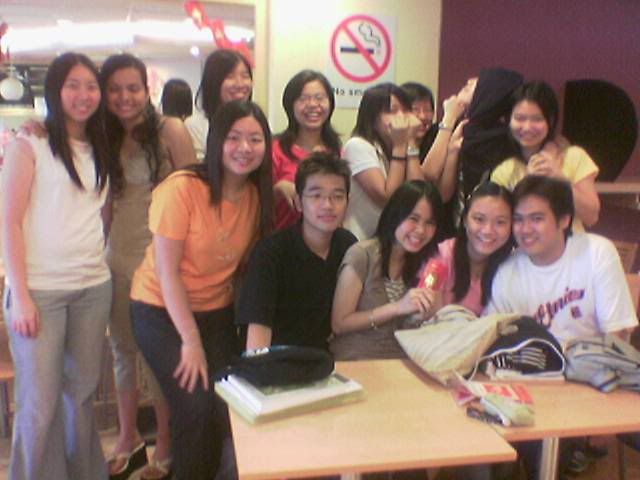 2nd Group photo..