Celebrated Myoong's birthday in McD at 10am. The night before, i were incharge to buy her birthday cake from Secret Recipe. Early in da morning received a sms from shuying asking me nonit to put on make up and quickly go to McD. =_='' mana ada make up? I baru wake up la..When i were about to leave the house, i realize that i forgot sumtin..THE CAKE!! Quickly run back into my house to grab the cake and leave.. All Shuying's fault la..rush me to go early *whack* How unlucky is..my brother fetched me to college...Celaka, with his super fast driving skills, i gotto 'balance' the cake for 10mins in the car. Like
so poh nia
...
Arrived at McD and saw oni LiLee, Sying, Swen and i forgot who...Vivin i guess...Put down the cake, bought myself a breakfast set and waited for the rest to arrive. In the end, the birthday girl arrived even earlier than the rest...U all malu anot? heheheee....
It was a simple birthday celebration...Sang her a birthday song, cut the cake and open her birthday present. We bought her a purple watch from City Chain in Mid-Valley that looks really good on her =)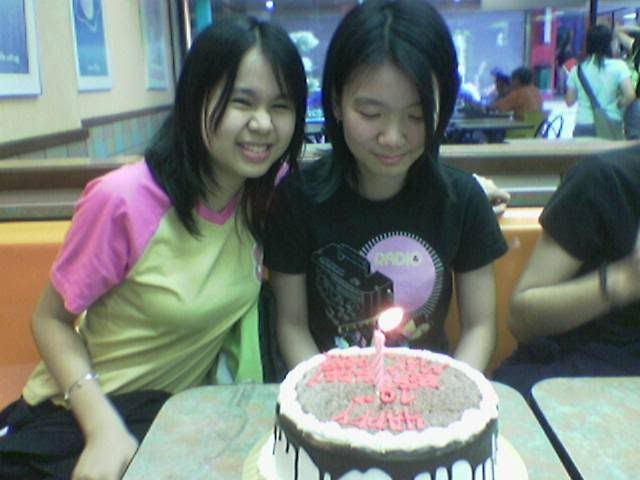 MayYoong has a extremely long birthday wish to make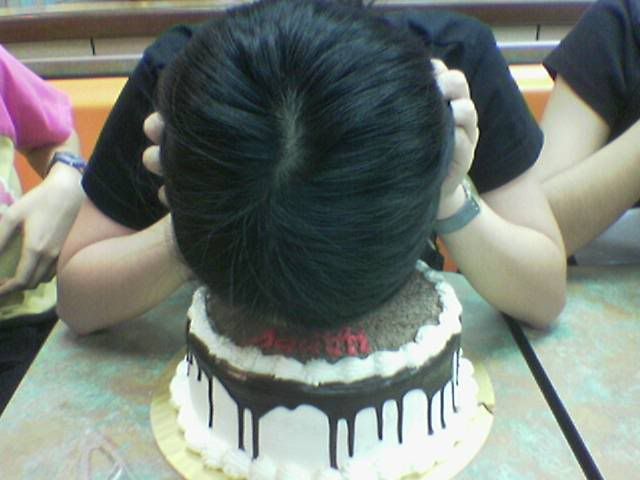 MYoong!! i noe u r sleepy...but, dun sleep there la!!!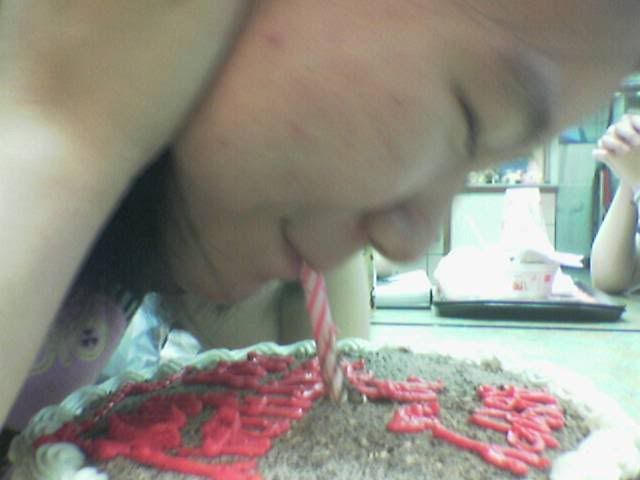 Heheee....actually she gotto pull out the candle using her mouth.
Cis..ShuYing force me to take a pic of her with takuma...i got no chance pula..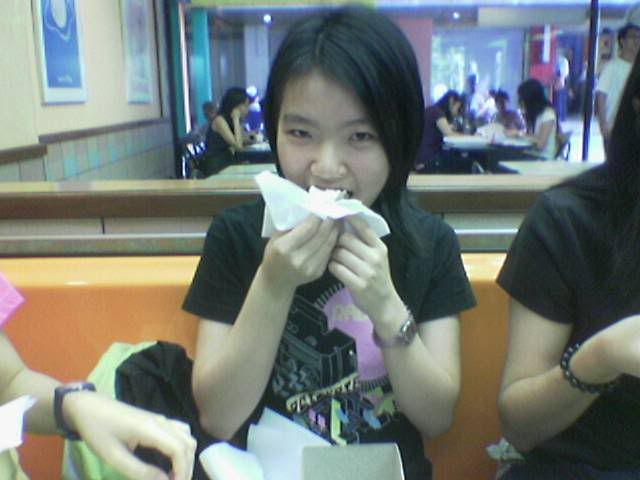 Takuma is enjoying this Chocolate Walnut cake...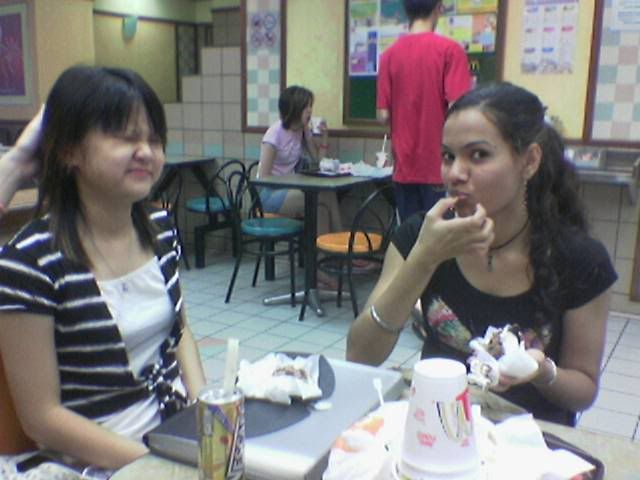 Manpreet: Hmmm....it's finger licking good~~
Zixian: ... -_-'''